Brave New World: Connected Field Service Technologies Fusion Leveraging IoT
Microsoft Dynamics 365 Field Service is "a business application that facilitates the end-to-end process of carrying out work on-site at customer locations, including installations, maintenance, and repair jobs."
Microsoft commissioned Forrester Consulting to conduct a Total Economic Impact (TEI) study and examine the potential return on investment (ROI) enterprises may realize by deploying Dynamics 365 Field Service, and demonstrated significant cost savings for organizations providing maintenance services, and the results proved significant.
Today, Microsoft is investing in Connected Field Service, which is where the IoT comes in.
Even before fusing Dynamics 365 with Azure IoT Cloud (generating data from sensors to further streamline field service), the Forrester study showed:
Field teams reduced hours billed for repair and maintenance work orders by up to 60%. While installation jobs were relatively unaffected as they were handled by a single, central team, organizations significantly streamlined maintenance and repair jobs. Total time billed per maintenance or repair work order decreased for each field resource, including technicians, supervisors, and dispatchers. Technicians could complete work orders in as little as half the time it took them in the previous environment. Similarly, supervisor and dispatcher tasks were largely streamlined or automated, resulting in 75% and 67% reductions in hours billed for supervisors and dispatchers, respectively. Over three years, the associated cost savings reached a PV of $1.4M. 
Organizations eliminated field dispatch for over 10% of total work orders. By using the Internet of Things (IoT) to self-maintain and self-remediate basic equipment issues, organizations could address a portion of work orders without sending live technicians to the worksite. The subsequent labor cost savings totaled a three-year PV of $360K. 
Field workers slashed time driving to work sites by 50%. Dynamics 365 Field Service optimized driving routes for the shortest distances and the right technicians, which reduced the average driving time per work order. Additionally, organizations could address a portion of work orders with IoT, requiring no driving at all. Over three years, the saved fuel costs amounted to a PV of $28K. 
Call center agents reduced service calls by 20%. By automating a portion of service tasks traditionally completed over the phone, such as work order scheduling, reminders, and satisfaction surveys, call center agents could reduce the average number of calls made per day—the resulting cost savings accumulated to a three-year PV of $13K. 
These statistics are stunning, and do not include the softer benefits which were not quantified for the study: 
Heightened customer experience and satisfaction
Reduced overtime pay
Improved hardware quality
Avoided regulatory penalties
This week, Prodware, a Microsoft Gold partner operating in Europe, announced a Connected Field Service offering that combines Microsoft Dynamics 365 Field Service with Cloud of Things' DeviceTone IoT Suite that dramatically shortens IoT connectivity adoption and implementation.
In their press release, Prodware announced a solution that supports "customers in digital transformation to adjust, protect, and grow revenue streams in a shifting market."
In their announcement, they wrote, "The maintenance and field service sectors have, for some time, experienced changing demands from customers for more predictive and proactive service models, affecting manufacturers, energy providers, and facilities management, to name a few.  The Internet of Things has enabled this service model but has been out of reach for some organizations.  In today's COVID-19 world, companies with field technicians need to continue their service provision but reduce the number of service calls on-site."
As a full-stack solution, Prodware is building on its sector and technology experience of delivering Microsoft Dynamics 365 Field Service with the Cloud of Things partnership. 
Cloud of Things, an IoT company based in Israel, enables the connection of manufactured products into IoT to transform them easily into smart devices.  The DeviceTone Genie & Gateway edge modules from Cloud of Things revolutionizes access to IoT with a faster implementation, proven ROI, and is more cost-effective than traditional IoT solutions.
"Scalable and easy to configure, both new and existing products can be included in the predictive service offering, turning complex & risky IoT development projects into a plug & play implementation," said Avner Ziv, CEO of Cloud of Things. "Best practice in connected maintenance processes are integrated via Microsoft Dynamics 365 Field Service, which receives alerts from DeviceTone Genie to support routing, scheduling, and faster resolutions."
Prodware says configuration and deployment are made easier through the availability of the technology on Microsoft Azure Marketplace, and AppSource, platforms that help technology and business users find and try software-as-a-service (SaaS) apps from Microsoft and its partners.
Arik Center, Innovation Director at Prodware Group, responsible for driving the partnership, said, "By helping our customers more easily inject practical innovation such as IoT in maintenance scenarios; Prodware continues our mission to help businesses prepare for the future by helping them build the business processes of tomorrow. This is another great example of our agile approach to bringing in innovation into how we practically help customers succeed, particularly in a period of high customer expectation and shifting contexts."
The partnership with the Cloud of Things is part of a wider innovation program within Prodware Group. Together with Microsoft, they are founders of a unique acceleration program (365x) focused on bringing complementary innovative solutions to market across multiple sectors, business roles, and functional needs.
Originally published on IoT Evolution World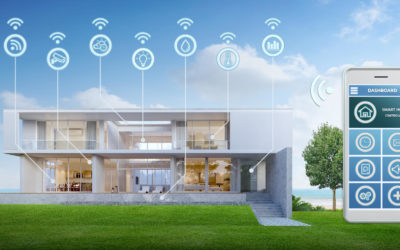 This week, Cloud of Things will be demonstrating the combination of our DeviceTone fully managed IoT cloud services gateway based on DSPG's ULE module at the International Security Conference & Exposition, also known as ISC West, which runs from July 19-21 at the Sands Expo in Las Vegas.
read more