Committed Digital and Cloud of Things Partner to Bring Full Stack IoT Connected Field Service Solutions to Enterprises
Committed selects DeviceTone IoT Suite to simplify and accelerate new IoT offerings to manufacturers, logistics and supply chain functions, service providers, and field service companies
Tel Aviv, Israel; NY, NY, USA  – September 17, 2020 – Solution developer and integrator Committed Digital, and leading IoT platform and connected field service innovator Cloud of Things™, today announced they have forged a partnership to create end-to-end IoT solutions leveraging the DeviceTone® IoT Suite.
Both companies are based in Israel but work globally across vertical industries and categories, including energy and utilities, healthcare, financial services, agriculture, smart lighting, smart buildings, and smart cities.
Committed will be leveraging Cloud of Things unique technology that enables them to create new market-ready IoT solutions in weeks. Leveraging adaptive firmware and electronics on the edge, bundled with a robust device management and configuration system in the cloud, Cloud of Things full suite of cloud-based CFS solutions are available on Microsoft's Azure Marketplace, including the DeviceTone® Genie, an intelligent, ruggedized multipurpose device with zero-touch provisioning software built-in.
"We were impressed when we found that within minutes, connected systems can be set up using Cloud of Things configuration tools," said Committed's CEO Israel Weisman. "This is great news for our clients, as DeviceTone automation reduces the risk and cost of building the initial prototype, then scales with a pay-as-you-go model which simplifies the entire lifecycle, reducing time to market and ongoing operating expenses. They are a perfect fit for Committed, given the ecosystem nature of the IoT industry. They have made it possible for us to bring advanced Connected Field Service offerings to market."
Cloud of Things offers a comprehensive IoT cloud service with automated provisioning, registration, monitoring, and management software compatible with most public and private clouds. Providing customers and partners their choice of orchestration platforms. Cloud of Things offers a range of Ready-to-Run devices through DeviceTone IoT Suite, including gateways and Plug and Play modules, while also providing custom firmware deployment on edge devices for manufacturers.
"The team at Committed Digital has been a delight to work with, and we're very pleased to announce this important strategic partnership with them today," said Avner Ziv, CEO of Cloud of Things. "As a highly respected and successful IoT solution developer and integrator, the team at Committed knows that IoT is complicated because it has many moving parts, from the sensors, devices, connectivity, platform, business logic, security, and cloud, to applications and data analytics."
Committed Digital has vast experience and knowledge in designing and developing large scale and small scale IoT solutions, and works with the world's market-leading developers of IoT platforms and devices in order to tailor the perfect and most suitable solution that brings a true IoT value with unlimited possibilities.
In addition to IoT solutions, Committed Digital has an R&D special unit that designs, develops, and integrates AI, Medical, and Financial solutions for leading companies and startups.
About Committed Digital
For over a decade, the team at Committed has been leading and advancing digital solutions, IoT, medical, mobile and web applications, Internet, e-commerce, and more. Whether it's a unique application, custom digital solution or product, large scale architecture, interface design and user experience, e-commerce, and payments, Committed Digital is there to provide a quality solution while meeting budgets and go-to-market schedule.
Learn more: http://committed-digital.com/
About Cloud of Things 
Cloud of Things makes it easy to make products smart. Our DeviceTone™ solution can be embedded into any product in no time, enabling manufacturers and their distributors to offer cloud-based management and maintenance services to consumers and businesses. Our embedded firmware package supports leading IoT standards, and our CloudSwitch™ technology stack enables smart products to communicate with any IoT Cloud over most network protocols, including ULE, Zigbee, WiFi, Bluetooth, Ethernet, and Cellular. Cloud of Things was established in 2016 and is headquartered in Tel Aviv, Israel, and Boston, MA, USA.
Learn more: https://www.cloudofthings.com.
Media Contact
Mr. David Chouraqui, EVP Business Development, Cloud of Things, +972-54-486-1600, david@cloudofthings.com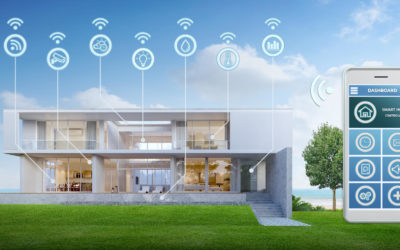 This week, Cloud of Things will be demonstrating the combination of our DeviceTone fully managed IoT cloud services gateway based on DSPG's ULE module at the International Security Conference & Exposition, also known as ISC West, which runs from July 19-21 at the Sands Expo in Las Vegas.
read more