DeviceTone Suite Now Available in the Microsoft Azure Marketplace
Microsoft Azure customers worldwide now gain access to DeviceTone IoT Suite, to take advantage of the scalability, reliability, and agility of Microsoft Azure to drive IoT application development and shape business strategies.
Tel Aviv, Israel; Boston Massachusetts – May 26, 2020 – Cloud of Things, the ready-to-run IoT solution provider, today announced the availability of DeviceTone Suite on the Microsoft Azure Marketplace, an online store providing applications and services for use on Microsoft Azure. Cloud of Things customers can now take advantage of the productive and trusted Azure cloud platform, with streamlined deployment and management.
While IoT is considered one of the most complex technological fields, Cloud of Things is introducing a simple method to device connectivity, IoT security from device to cloud, and an end-to-end IoT solution. No more over-costly project budgets, no more years of development before launching a market-ready, secure IoT product. Developers and system integrators can develop and run a prototype in just a few days and build a production grade system in a few weeks or months.
Avner Ziv, CEO at Cloud of Things stated, "We believe that the IoT revolution will gain strength through 2020-21, and we intend to be a true enabler in this market by becoming a bridge between software and electronics vendors, making multidisciplinary IoT projects accessible to the common client. We are excited to launch DeviceTone IoT Suite in Azure Marketplace, with our new product, DeviceTone Genie, the groundbreaking plug and play module that makes any electric product smart and connected in minutes. The combination of our new Genie with DeviceTone Manager, CloudSwitch, DeviceTone CRM Connect, and our self-provisioning DeviceTone wizard (coming in June 2020) will help companies jumpstart IoT projects, for faster time to market. We found the Microsoft Azure IoT Suite to be a great technological environment for our mission."
Sajan Parihar, Director, Microsoft Azure Platform at Microsoft Corp said, "We're excited to welcome Cloud of Things to the Microsoft Azure Marketplace, which gives our partners great exposure to cloud customers around the globe. Azure Marketplace offers world-class quality experiences from global trusted partners with solutions tested to work seamlessly with Azure."
Learn more about DeviceTone IoT Suite and get the first month free DeviceTone Genie together with the IoT starter kit at its page on the Microsoft Azure Marketplace.
The Azure Marketplace is an online market for buying and selling finished Software as a Service (SaaS) applications and premium datasets. The Azure Marketplace helps connect companies seeking innovative, cloud-based solutions with partners who have developed solutions that are ready to use.
About Cloud of Things
Cloud of Things makes it easy to make products smart. Our DeviceTone™ solution can be embedded into everyday products, enabling manufacturers and their distributors to offer management and maintenance services to consumers and businesses. Our embedded firmware package supports leading IoT standards, and our CloudSwitch™ technology stack enables smart products to communicate with any IoT Cloud over most network protocols including ULE, WiFi, Bluetooth and cellular. Cloud of Things was established in 2014 and is headquartered in Tel Aviv, Israel and Boston, MA, U.S.A. Learn more: https://www.cloudofthings.com.
Media Contact
Mr. David Chouraqui, EVP EMEA, Cloud of Things, +972-54-486-1600, david@cloudofthings.com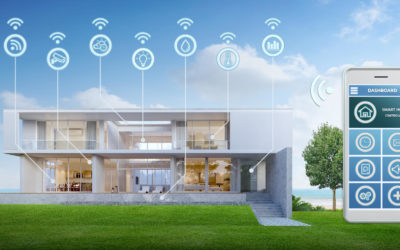 This week, Cloud of Things will be demonstrating the combination of our DeviceTone fully managed IoT cloud services gateway based on DSPG's ULE module at the International Security Conference & Exposition, also known as ISC West, which runs from July 19-21 at the Sands Expo in Las Vegas.
read more