Innovation in Israel With Global Impact: Proud to Be Part of the Israeli and Global Tech Communities
I grew up in Israel, and have traveled the world, in the first and second of my three careers as a leader in the Israeli Army, then CIO and Board Member of the Central Bank of Israel. Earlier this year, I joined the thriving, creative, and incredibly exciting world of IoT technology innovation when I joined Cloud of Things, knowing the impact this great team and their patented software could have on our planet, our communities, and on our overall well-being.
Today I am especially excited to share that three Israeli companies – Hortica, AES, and Cloud of Things – have joined forces to dramatically advance the cultivation of pharmaceutical, medical cannabis by making a reality the very powerful vision the experts at Hortica have been pursuing. You can read all about our announcement here, and join with me in being proud of not just interesting and profitable innovations coming out of Israel, and in Hortica's case, being exported to the U.S. and Africa, but proud of meaningful healthcare solutions that are more important than ever.
Even as the team worked extremely hard to perfect precision cultivation that will produce ultra-premium cannabis crops for use in medical-grade analgesics, others in our country were conducting breakthrough research at The Medical Cannabis Research and Innovation Center at Haifa's Rambam Health Care Campus.
Most recently, they published information on the effects of medical cannabis as a method for treating some symptoms of seriously ill COVID-19 patients.
Leading the team of researchers, Dr. Igal Louria-Hayon, scientific director of the Center, was quoted saying, "For the first time in Israel, a laboratory experiment has been undertaken to explore the effect of various types of cannabinoids on the white blood cells of COVID-19 patients."
His associate, Dr. Louria-Hayon, was also quoted saying, "We began to understand that cannabinoids take part in the communication network of cells in the immune system. While working full force on these findings, the corona[virus] outbreak suddenly broke. As we are situated in one of the biggest hospitals in Israel, naturally, our team became part of the worldwide efforts to fight the pandemic."
While COVID-19 is top of mind and heart, given the continuing spread of this horrible virus, there are many other applications for the use of medical marijuana, including treating cancer patients, treating chronic depression, and more. In fact, medical cannabis is proving globally to be less harmful than opioids (which are killing millions of Americans each year), less expensive to produce than synthetic drugs, and is accordingly being rapidly embraced by top physicians, researchers, medical centers, and government agencies.
Like any plant-based product, the quality of medical cannabis relies on quality crops, and Hortica is taking quality to a new level, making it possible to "micromanage" everything in the growth cycle and perform quality control remotely using sensors across to successfully address traditional challenges. Here are a few:
Historical challenges include:
Pathogens, pesticides, and contaminations (crops worth hundreds of millions of dollars are destroyed due to contamination)
Lack of Quality Control and Risk Management (until now it has been almost impossible to implement proper QC and RM protocols)
Production in Cycles (before Hortica, it has not been possible to produce crops at a constant factory-like pace)
Rising operational costs (the increasing cost of energy has been devastating to the cultivator's business)
Strain specialization which has reduced market flexibility (most cultivators are only familiar with a handful of strains)
Difficulty in standing out (cultivators wish to create and distinguish premium brands)
The Hortica team is brilliant and passionate in their pursuit of rolling out their own growing facilities, including one being built in Oklahoma this year, another in California next year, and others in Israel and Africa.
Working with Cloud of Things, AES, and their minIoT module, Hortica has created a completely new "connected cultivation" system that uses a combination of edge compute (for real-time control systems with low-latency) and cloud compute (sending data to the cloud for analysis and continual improvement). The entire global system will be controlled centrally with a facility enabling digital growers to monitor and maintain conditions across multiple locations (anywhere in the world) – leveraging Microsoft Azure's cloud, with its massive global footprint and capabilities, including cybersecurity.
Cloud of Things is especially proud of easily enabling Hortica & AES to become "Cloud-Native" in no time, while ensuring security, as our roots in cyber run deep and we know that there will be no successful, sustainable IoT solutions without it.
Some days we go to work, and we enjoy developing and growing our businesses – in fact, for me, every day is very cool. Other days, like today, when we get to share with the world connected solutions that are beneficial for our global society, we feel something even deeper and are motivated to always do our best to support our partners, our communities, our country, our friends and family. Medical cannabis is a game-changer in a world where healthcare and the treatment of pain, including palliative care at the end of life, has never been more urgent or important.
If this inspires you as much as it has inspired all of us – please share this story and follow our progress.
Originally posted on LinkedIn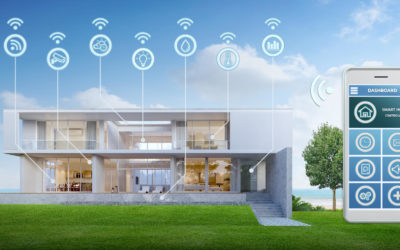 This week, Cloud of Things will be demonstrating the combination of our DeviceTone fully managed IoT cloud services gateway based on DSPG's ULE module at the International Security Conference & Exposition, also known as ISC West, which runs from July 19-21 at the Sands Expo in Las Vegas.
read more