Meet The Genie And Learn How To Create a CFS Solution in Two Minutes
To share how simple it is to create a Connected Field Service solution using our latest innovation, Genie, we've put together this short video illustrating the process.
Today, product companies must connect their products to unlock business value and remain competitive. But until now, product manufacturers and service providers have found that connecting products to the IoT network is time-consuming, costly, and filled with technology and business risks.
DeviceTone® is a ready-to-run IoT solution that makes it quick and simple to create smart connected products.
Our full suite of open, secure cloud-based Connected Field Service solutions are available on Microsoft's Azure Marketplace, including the DeviceTone Genie, an intelligent, ruggedized multipurpose device with zero-touch provisioning software built-in.
Within minutes, connected systems can be set up using Cloud of Things configuration tools; over time, updates to the firmware in the device can be made automatically, simplifying the entire life-cycle, reducing time to market and ongoing operating expenses.
Here's how it works – enjoy and please contact us to get your project started today.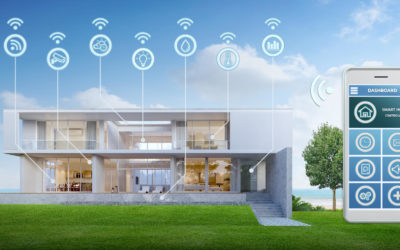 This week, Cloud of Things will be demonstrating the combination of our DeviceTone fully managed IoT cloud services gateway based on DSPG's ULE module at the International Security Conference & Exposition, also known as ISC West, which runs from July 19-21 at the Sands Expo in Las Vegas.
read more