Proud to Collaborate with Prodware and Microsoft in Transforming Field Service
Today, Prodware, an international digital transformation partner that leverages technological progress to help businesses prepare for the future, announced a new offering that fuses Microsoft Dynamics 365, Microsoft Azure IoT, and Cloud of Things DeviceTone to dramatically improve Connected Field Service (CFS).
Together, our companies have been orchestrating a new offering for product companies who wish to modernize how they serve their customers by remotely monitoring and maintaining those products by adding simple, secure, and scalable sensors which are registered to DeviceTone's IoT management platform, running on the Azure cloud.
As a Microsoft Gold Partner and member of the Microsoft Inner Circle, Prodware's experience and expertise in the field service sector and within Microsoft full-stack, including Dynamics 365, results in proactive maintenance technologies to ensure remote detection of issues before they become a problem using IoT sensors.
Benefits of this comprehensive "end-to-end" combined offering include the transformation of field service, with service level agreements that meet and exceed customer expectations. For example, with this solution, product companies can dispatch the right technician at the right time with the right experience using AI-enabled scheduling recommendations and manual, semi-automated, or fully automated scheduling triggered by sensors that send data to the cloud-based application, streamlining workflow while significantly reducing operational costs.
From Prodware's Press Release, "The maintenance and field service sectors have, for some time, experienced changing demands from customers for more predictive and proactive service models, affecting manufacturers, energy providers, and facilities management, to name a few. 
The Internet of Things has enabled this service model but has been out of reach for some organizations.  In today's COVID-19 world, companies with field technicians need to continue their service provision but reduce the number of service calls on-site.
As a practical and full-circle solution, Prodware builds on its sector and technology experience of delivering Microsoft Dynamics 365 Field Service with the Cloud of Things partnership.  Cloud of Things enables the connection of manufactured products into IoT to transform them easily into smart devices.  The DeviceTone Genie product from Cloud of Things revolutionizes access to IoT with a faster implementation, proven ROI, and is more cost-effective than traditional IoT solutions."
With 30 years of experience and know-how in IT innovation, Prodware strives to provide value and expertise to its customers around the world. Whether it's implementing the most ambitious cloud strategies, developing AI-powered decision-making tools, or creating IoT applications, Prodware is always at the cutting edge of innovation. 
Since its inception, Prodware has leveraged technological progress to help businesses prepare for the future by helping them to build the business processes of tomorrow for the manufacturing, sales, distribution, finance, and business service industries. 
The Prodware group includes more than 1,350 employees across 13 countries. It generated revenues of €188 million in 2019. Prodware SA is listed on Euronext Growth and is eligible for FCPI (innovation funds) and SME PEA (equity savings plan). 
Please take a moment to read the full announcement here and contact me to set up a demo.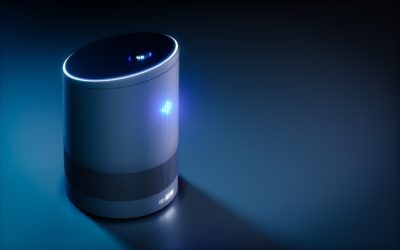 Ultra-Low Energy (ULE), an extension of the Digital Enhanced Cordless Telecommunications (DECT) physical layer specification that supports low power devices, is becoming an increasingly popular approach, promoted by the ULE Alliance as "a way to provide sensors, actuators and other smart devices in the Internet of Things (IoT) with two-way transmission capability over a dedicated frequency band of 1900MHz."
read more