Advancing Plant-Based Pharma like Cannabis with Sensors and IoT Platform
Plant-based biologics is seen by many experts in the biopharmaceutical industry to be the next major commercial development in the field of biotechnology. Advantages include the opportunity to produce safer drugs at lower costs when the cultivating of the plant source is of the highest quality, grown efficiently, harvested, and processed in a timely way, and distributed through reliable supply chains.
A great social advantage is making plant-based drugs available to millions in emerging economies, including medical cannabis, which has proven to be a very effective and affordable alternative for pain management compared to opioids and other dangerous artificially produced medications, which can lead to addiction and death.
Usage of plant-based biologic drugs came to the forefront when several large pharma's were trying to scale up the alternative process to produce treatment for Ebola.
Escalating demand for biologics for the treatment of various diseases, including pain associated with cancer and more, is expected to contribute significantly to the growth of the global plant-based biologics market.
According to the Biotechnology Innovation Organization (BIO) 2015, over 250 biologic therapies and vaccines have changed the lives of hundreds of millions of patients, and according to the same source, over 900 biologics are in development for over 100 diseases in the U.S.
Growing plants for high quality, "pharma-grade" drugs requires precision, cleanliness, testing, and process which are compliant with the strictest standards associated with the development of any mass medication; among the most popular and high growth categories is cannabis, which is forecast to grow dramatically over the next several years. Grand View Research earlier this year published a study saying the global legal marijuana market size is expected to reach USD 73.6 billion by 2027, expanding at a CAGR of 18.1% during the forecast period. The increasing legalization of cannabis for medical as well as adult-use is expected to promote growth.
"On the basis of type, the medical segment held the leading revenue share of 71.0% in 2019, owing to the growing adoption of cannabis as a pharmaceutical product for treating severe medical conditions, such as cancer, arthritis, and Parkinson's disease and Alzheimer's disease among other neurological conditions. Moreover, increasing the need for pain management therapies along with the growing disease burden of chronic pain among elders is expected to boost the product demand."
Three companies in Israel have come together to leverage advanced IoT solutions to support the development and growth of Hortica, a technology-oriented company that is developing and manufacturing an advanced platform for cultivating plant made pharmaceuticals with a current focus on the Medical Cannabis market.
At the epicenter of the platform is Hortica's unique grow module, which introduces a new standard of quality control, risk management, and flexibility to the production of Medical Cannabis, using a set of propriety technologies and a unique approach that aims to bridge that gap between agriculture and pharmaceuticals. 
Where does the IoT come in?
Sensors – extremely sensitive sensors – which measure in granular detail every aspect associated with quality, yield, and timing are being used as part of a full-stack IoT solution enabling Hortica to remotely manage multiple facilities (the first of which is being built in the U.S. later this year).
Hortica selected Cloud of Things, an IoT edge and cloud platform provider, and AES, developer of the sensors, to partner on this innovative initiative that will accelerate the implementation of Hortica's breakthrough, which makes it possible for growers of cannabis and other medicinal plants to supply organic, safe, consistent and standardized crops to patients, clinical trials and pharmaceutical industry.
The innovation is leveraging DeviceTone IoT Suite running on Microsoft's trusted Azure cloud platform.
The companies have been working together to create a "Connected Cultivation" offering that addresses massive growth opportunities by solving fundamental quality, consistency, and repeatability challenges. This highly focused ecosystem has been in their labs, creating and testing the Phase One solution in Israel.
Hortica's capabilities are based on sensors, machine-generated data, and IoT-based automated control systems. These capabilities enable growers to run their facilities automatically and autonomically, with unprecedented data, analytics, and insights. Hortica is also building the world's first Cannabis Precise Cultivation Database.
AES has developed a Connected Cultivation electronic control module for Hortica, through its Embedded Solutions group, which invented minIoT – a proprietary product family and platform leveraging a range of ultra-small, very low-power consumption versatile devices for IoT applications. These hardware devices are accompanied by a comprehensive suite of field-proven software drivers and applications, including a range of operating system choices and integrated with the highest industry security measures.
With advanced system set-up, management, monitoring, and Connected Field Service tools, Cloud of Things is providing connectivity orchestration capabilities – making it easy to securely register multiple devices and sensors to local mesh networks, collect data, support remote operations, and connect to automated control systems developed by AES (minIoT based) & Hortica to ensure the perfect mix of irrigation, nutrients, light, temperature, humidity and more. The system runs on the Azure cloud for a range of computing and analytics applications.
This full-stack approach makes it easy for producers of the highest quality medical cannabis crops to deploy the Hortica solution and advance their competitive position in this fast-growing marketplace.
In addition to providing one of the world's leading cloud service platforms, Microsoft Azure also contributes to the performance, agility, and security of the solution at the edge and in the cloud.
"On our journey to bring the Industrial Revolution 4.0 technology into precision agriculture, we have created a true alliance of professionalism and comradery with AES and Cloud of Things," said Dr. Yaron Penn, CO-CEO of Hortica. "Our unique platform introduces a disruptive business model to the Medical Cannabis market called 'Grow As A Service,' elevating cultivation to the level of production, customizations, and integration of exceptional existing solutions already developed by AES and Cloud of Things. Partnering with them enabled the realization of our dream within a short 'time to market' and with minimal costs."    
"We are honored to be part of this important initiative and ecosystem partnership," said Avner Ziv, CEO of Cloud of Things. "By contributing to the rapid evolution of medical-grade cannabis, and supporting the efforts of growers to create and scale sustainable and profitable businesses, we are also contributing to access to alternative drug therapies which have the potential to improve care around the globe. It has been a great experience working with the visionary and talented Hortica team, top experts in their fields, with a passion for their mission, which we now share."
"We are extremely excited to be part of this partnership and journey that revolutionizes how medical-grade cannabis is grown," said Gil Adar, CO-CEO of AES. "Hortica's vision is a great example where technology meets nature for the purpose of improving people's lives through better and smarter precise cultivation applications. It's incredible working with visionaries such as Hortica, who are passionate and innovative about the technology they are developing.
Working with them to bring such solutions to the market is hugely motivating, and we're delighted to see our partnership go from vision to reality."
Other major players operating in the global plant-based biologics market include PlantForm, IBio Inc., Mapp Biopharmaceutical, Inc., Pfizer Inc., Ventria Bioscience, Medicago Inc., Greenovation Biotech GmbH, Kentucky BioProcessing, PhycoBiologics Inc., Synthon, Fraunhofer IME, Healthgen, PlanetBiotechnology, and Icon Genetics GmbH.
Originally published on IoT Evolution World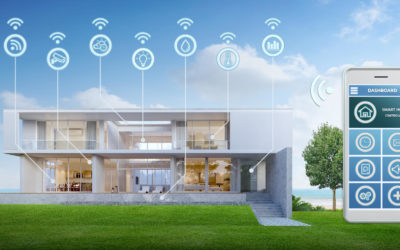 This week, Cloud of Things will be demonstrating the combination of our DeviceTone fully managed IoT cloud services gateway based on DSPG's ULE module at the International Security Conference & Exposition, also known as ISC West, which runs from July 19-21 at the Sands Expo in Las Vegas.
read more