Cloud of Things is a leading provider of IoT solutions for some of the fastest-growing IoT segments including Manufacturing, Smart Cities & Buildings, and Smart Energy & Utilities. Built natively on Microsoft Azure, the DeviceTone™ IoT Suite offers End-to-End solutions that can be deployed in days. Cyber-Security resilient, our proven technology can support millions of mass-produced connected devices.
Ready-to-Run IoT Software
Today, product companies must connect their products to unlock business value and remain competitive. But until now, product manufacturers and systems integrators (SIs) have found that connecting products to the IoT network is time-consuming, costly, and filled with technology and business risks. DeviceTone is a ready-to-run IoT solution that makes it quick and simple to create smart connected products.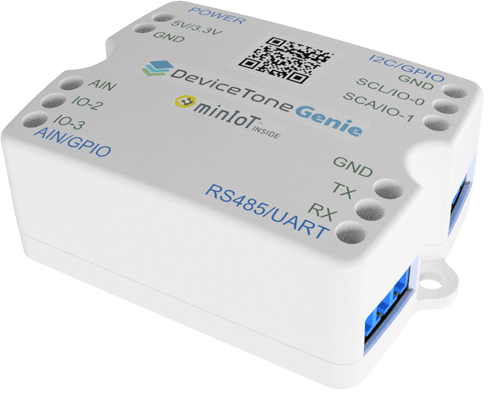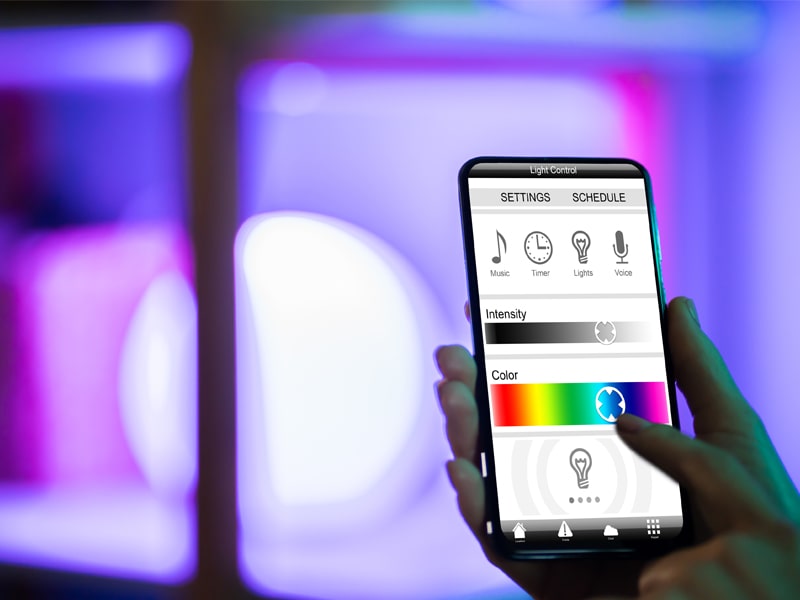 A complete, secure and open solution, Cloud of Things empowers product companies and IoT systems integrators to deliver mass-produced connected products that can be deployed, managed and secured at scale. This frees up SIs and OEMs from vendor lock-in while lowering risk, as Cloud of Things supports any communication protocol, any chip and any cloud.
Securely Connect Any Set of Devices with a Full Stack of IoT Solutions on Azure IoT
 DeviceTone Suite for Azure IoT provides a full-stack, ready-to-run IoT solution with a multitude of options including DeviceTone Genie plug and play hardware, open APIs and customizable device management dashboards.
Quickly build a scalable, secure IoT solution that allows you to keep your own proprietary IP, mitigate your project costs or risk, and shorten your time to market.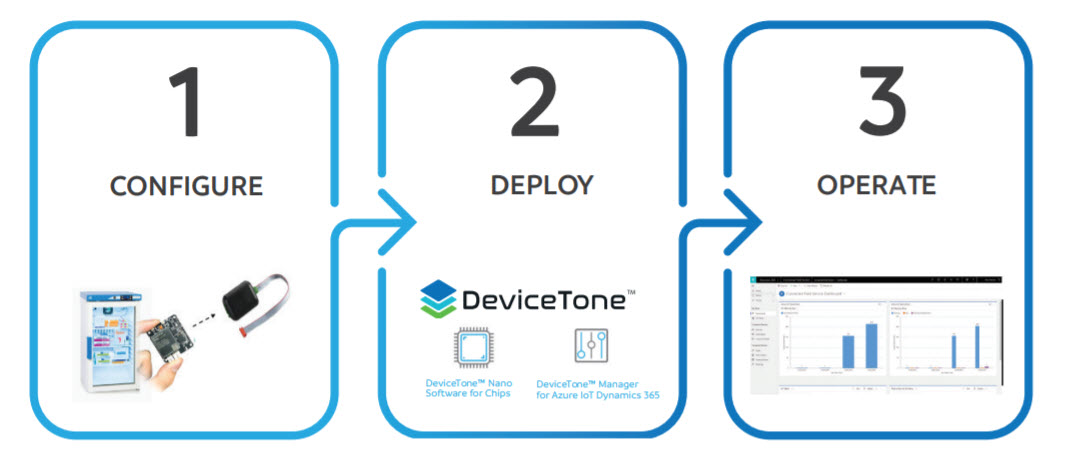 Cloud of Things provides powerful benefits to both product manufacturers and IoT systems integrators.
Simplify connected product development
Extensive cyber security multi tier shield
Easily achieve end-to-end IoT solution (Edge-Cloud)
Three Step Implementation
Select your Edge connectivity method
Select your preferred Edge device from our catalog
Install our Plug & Play edge devices
Use our wizard to self-provision your IoT cloud environment
Configure our CRM connector
Onboard your devices, using our auto-provisioning features
Achieve end-to-end security
Three Step Implementation
Select your Edge connectivity method
Select your preferred Edge device from our catalog
Install our Plug & Play edge devices
Use our wizard to self-provision your IoT cloud environment
Configure our CRM connector
Onboard your devices, using our auto-provisioning features
Achieve end-to-end security
DeviceTone™ Genie
IoT Hardware Plug & Play Module
DeviceTone™ Genie is a plug&play hardware module, with DeviceTone agent running on it. DeviceTone Genie easily plugs into almost any electronic product using 4 optional hardware protocols: UART / GPIO / I2C / RS485. Optional long life battery powered. Based on Zephyr real-time open OS, With protocol-specific security support. 
DeviceTone™ Manager
SaaS Management Platform
DeviceTone™ Manager is a unique connected-device management platform. Key capabilities include firmware management, device configuration, provisioning, monitoring, analytics, reporting and security. Offered as a SaaS, DeviceTone Manager enables users to manage connected devices one to one or millions at a time.
Cloud Switch
Cloud of Things Cloud Switch is Cloud of Things' patent-registered multi-cloud technology. CloudSwitch is a future-proof technology that allows IoT-connected products to work with any cloud infrastructure and switch between them as needed. The future-proof technology guarantees high availability and unrivaled flexibility – any hardware, protocol or cloud. selected today can be replaced with the latest technologies tomorrow.
CRM Connector
Configurable Connector to CRM Systems
Cloud of Things CRM Self-service connector is a customizable software service, connecting Cloud of Things devices with common CRM Self-service applications like Microsoft-365-Dynamics, or Salesforce. With only a few clicks you can create a flow of actions between Events happening on the Edge and tickets/cases opened in the Field-Service application.
Supporting the move toward open standards and interoperable solutions, DeviceTone endorses
and takes an active role at selected industry bodies.

Cloud of Things serves connected product companies and systems integrators in
three fast-growing market segments.
Manufacturing & Logistics
Monitoring and remote control of smart building sensors
Proactive field service for connected products
Predictive maintenance and control of connected water heaters
Monitoring of connected electricity meters
Predictive maintenance of connected commercial appliances
Remote management of connected streetlight controllers
Cloud of Things partners with leading players and market makers across the IoT ecosystem.
IoT Cloud Service Providers
Electronic Device & Chip Manufacturers
Cloud of Things is a critical component that bridges the "air gap" between the chip and the cloud, enabling our partners and customers to bring their IoT solutions to market in a fraction of the time. IoT SIs are leveraging Cloud of Things solutions to generate new business and provide more value to existing customers, while accelerating time to market and lowering development cost and risk. If your company would like to explore potential cooperation with Cloud of Things, please contact us.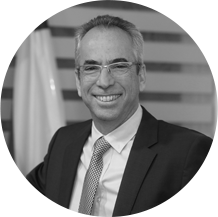 Avner Ziv
CEO
Avner is a respected leader with a proven track record in implementing disruptive software solutions in emerging areas including Fintech and advanced cyber security, and brings his experience in developing, implementing and scaling platforms and services to the IoT and Industrial IoT markets, where sensor-based technologies are positioned to improve society. He joined Cloud of Things in 2020, after serving as the Chief Information Officer and Board Director for the Bank of Israel, where he lead disruptive initiatives to promote the Israeli market's financial infrastructures, and transformed applications, systems, cyber security, and networks supporting one of the most influential financial institutions in the world. A former Israeli military Colonel managing large elite technology groups of up to 700 professionals, throughout his career, he has focused on creating cultures that thrive on innovation and are inspired by the most challenging and important missions.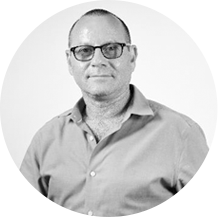 David Chouraqui
EVP, Head of EMEA
David is a serial entrepreneur and senior manager with extensive experience developing successful companies and implementing new technologies. Before co-founding Cloud of Things, David co-founded SpikeIT, a value-added solution provider of cybersecurity products for the enterprise, government, healthcare and education markets. Previously, he founded TheSocialE, a provider of an advanced social networking platform. Prior to that, he served as Senior Vice President of Technologies and Business Development at Ness Technologies, one of Israel's leading IT service companies, and VP of Technologies and Business Development of IPEX (which was acquired by Ness).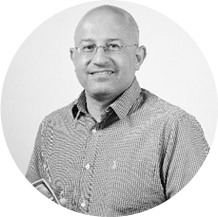 Eliav Gnessin
CTO
Eliav brings to DeviceTone over 20 years of international technology management experience. Prior to co-founding Cloud of Things, he served as CTO and Head of Strategic Services at Quantum Wave Capital in Paris, where he lead a team of professionals focused on the technology aspects of M&As in the cloud computing and mobile Internet spaces. Previously, Eliav served as CTO at TheSocialE, a provider of an advanced social networking platform, and CTO & Lead Architect at Ness Technologies, a leading IT systems integrator in Israel. He is member of the Technical Steering Committee for IoT programs of the Linux Foundation and a recipient of multiple industry prizes. Eliav earned a B.A. in physics cum laude and a B.Sc. in computer engineering cum laude from the Technion – Israel Institute of Technology.
Cloud of Things is an IoT and innovation company based in Israel and the U.S., working globally with the developers of products to make their products smarter and more profitable with hardware, firmware, software, cloud and interactive management applications.
Cloud of Things offers a range of ready-to-run devices through DeviceTone IoT Suite, including gateways and plug-and-play modules, while also providing custom firmware development of edge devices for manufacturers.
Cloud of Things offers automated provisioning, registration, monitoring and management software compatible with most public and private clouds, and provides customers and partners their choice of orchestration platforms.
Unlike traditional IoT and IIoT companies, Cloud of Things dramatically reduces the time-to-market for new connected products from months or years, to days or weeks, minimizing cost and risk. When clients and partners adopt DeviceTone products, prototypes can be completed quickly, and scale up rapidly, delivering immediate value through new services that improve customer experiences and inform future development through the capture and monetization of valuable data.
Cloud of Things technologies include cyber security resilience and data management and integrity features which ensure data ownership is protected, and data sharing is efficiently managed and monetized. 
The architecture supports managed services, including integration with billing and operation management and reporting systems. Running on Linux, Cloud of Things software solutions are easily integrated with existing enterprise systems and scale as more devices are added.
Cloud of Things also offers a range of pricing models which are as adaptable and scalable so product developers and service providers can pay as they grow. By providing robust management capabilities that enable flexible models across the data supply chain (including manufacturers, distributors, service providers and end clients) Cloud of Things breakthrough adaptive authorization features simplify collaborative solutions.
The Cloud of Things engineering team is among the most experienced and visionary in the world, with creative, responsive and collaborative leaders who work closely with clients and partners in the lab and in the field – from idea to prototype to market, quickly and effectively.
As the number of devices, smart products, smart homes, smart buildings, smart workplaces, smart factories and smart cities continues to grow, Cloud of Things and DeviceTone IoT Suite makes development and deployment faster, less risky, more practical, and endlessly creative. 
United States
233 Needham St., Suite 450, Newton, MA 02464
Tel: +1-857-636-1332
Israel
22 Isserles St., Tel Aviv 6701457
Tel: +972-3-775-6888 / Fax: +972-3-940-8585