As Alternative Energy Sources Rapidly Emerge New Connected Field Service Solutions Using IoT Are Paramount
by David Chourqui – EVP of Business Development
In the past few years, utilities have been at the forefront of the IoT revolution, with smart metering leading the way. Cloud of Things is proud to be part of several projects, contributing to smart metering solutions that leverage our DeviceTone IoT suite.
According to a recent report by the analyst firm ABI Research, in 2018, there was a base of 700 million smart meters installed, and by 2023, this install base will double to reach 1.34 billion meters. Other industry analysts and observers agree that the benefits of connected meters – for natural gas, electricity, solar, wind, and other sustainable alternative sources of energy – achieve almost immediate ROIs.
Smart meters capture actionable data in real-time. Historically, traditional utility operations are laborious and require in-person measurements and actions by field personnel. The cost of people and human error has proven to be extremely risky, and by implementing IoT-sensors to manage the meters and data collected from them directly, companies are able to lower costs and improve service – including field service through greater automation, control systems, and more.
The U.S. Department of Energy estimates that nearly 70 million American homes are already using a smart meter, and electric utility companies have enthusiastically replaced analog meters (which are read each month manually) whenever possible. Other countries, including Israel, have been leaders in this domain for decades. The strategic potential of collecting a broad spectrum of information about electricity consumption is well known and includes the value of accurate real-time measurements and the elimination of monthly estimates and meter-reading home visits.
A great concern regarding smart meters is access to personal and private information and worries about cyberattacks on smart meter deployments, and as we address these challenges, which we have done in the "DNA" of our DeviceTone IoT suite, we are accelerating adoption by diminishing risk.
Do the natural advantages of connected, smart meters outweigh the risks? Let us take a look at both sides.
Advantages for Consumers
More detailed, real-time feedback regarding energy use
Ability to adjust habits to lower electricity bills
Reduction in the number of blackouts and system-wide electricity failures
Advantages for Power Companies
Eliminates manual monthly meter readings
Reduces cost of compared to traditional field service
Encourages more efficient use of power resources
Provides responsive data for balancing electric loads while reducing blackouts
Enables dynamic pricing
Avoids the capital expense of building new power plants
Helps to optimize profit
While there are challenges, which we have been addressing, the advantages do outweigh the disadvantages as demand for energy grows. Energy markets become more competitive and more regulated, energy-intensive data storage and processing places new demands on systems, and new generations of consumers not only expect data and control at their fingertips through a mobile app, for example, but demand it.
The keys to success are simplicity – security – and scale. Cloud of Things is winning by making it exponentially easier for product companies to add connectivity to their offerings (for example, embedding IoT capabilities securely and affordably into meters). The complexity of metering in the past has been reduced, with full-stack solutions coming out of the IoT ecosystem, where companies like ours are partnering with communications service providers to deliver end-to-end, ready-to-run capabilities which make our clients more competitive and profitable. Contact us, and we will quickly demonstrate what we have done and share our roadmap for even more powerful CFS solutions going forward.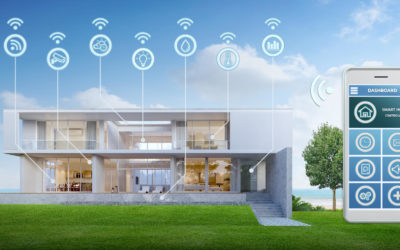 This week, Cloud of Things will be demonstrating the combination of our DeviceTone fully managed IoT cloud services gateway based on DSPG's ULE module at the International Security Conference & Exposition, also known as ISC West, which runs from July 19-21 at the Sands Expo in Las Vegas.
read more