As global demand for high-quality medical cannabis skyrockets, Hortica, Cloud of Things, and AES announce innovative cultivation initiative
World-leading IoT cloud combined with end-to-end, ready-to-run IoT products and solutions enable Hortica's roll out of precision agriculture solutions for growers wishing to produce premium crops.
Tel Aviv, Israel; Boston Massachusetts – September 9, 2020 – Hortica, a technology-oriented company that is developing and manufacturing an advanced platform for cultivating plant-made pharmaceuticals today announced it has selected Cloud of Things and AES to partner on a  major innovation initiative that will accelerate the implementation of Hortica's breakthrough which makes it possible for growers of cannabis and of other medicinal plants to supply organic, safe, consistent and standardized crops to patients, clinical trials and pharmaceutical industry.
The innovation is leveraging DeviceTone IoT Suite running on Microsoft's trusted Azure cloud platform. A Success Story published by Microsoft can be found here.
The companies have been working together to create a "Connected Cultivation" offering that addresses massive growth opportunities by solving fundamental quality, consistency, and repeatability challenges. Coming out of stealth mode today, this highly focused ecosystem has been in their labs creating and testing the Phase One solution in Israel. The next implementation is scheduled in the U.S. with Hortica's first full facility expected to open in the fourth quarter of this year.
The market for medical cannabis is skyrocketing in North America and globally, but growth is constrained by the lack of high quality, repeatable, and predictable crops. Historical challenges include: 
Pathogens, pesticides, and contaminations (crops worth hundreds of millions of dollars are destroyed due to contamination)
Lack of Quality Control and Risk Management (until now it has been almost impossible to implement proper QC and RM protocols)
Production in Cycles (before Hortica, it has not been possible to produce crops at a constant factory-like pace)
Rising operational costs (the increasing cost of energy has been devastating to the cultivator's business)
Strain specialization which has reduced market flexibility (most cultivators are only familiar with a handful of strains)
Difficulty in standing out (cultivators wish to create and distinguish premium brands) 
Hortica's connected precision cultivation system addresses each of these challenges, decreasing risk, increasing yields, lowering operating expenses, and creating a foundation for sustainable success. 
Hortica's capabilities are based on sensors, machine-generated data, and IoT-based automated control systems. These capabilities enable growers to run their facilities automatically and autonomically, with unprecedented data, analytics, and insights. Hortica is also building the world's first Cannabis Precise Cultivation Database.
AES has developed a Connected Cultivation electronic control module for Hortica, through its Embedded Solutions group, which invented minIoT™ – a proprietary product family and platform leveraging a range of ultra-small, very low-power consumption versatile devices for IoT applications. These hardware devices are accompanied by a comprehensive suite of field-proven software drivers and applications, including a range of operating system choices, and integrated with the highest industry security measures.
With advanced system set-up, management, monitoring, and Connected Field Service tools, Cloud of Things is providing connectivity orchestration capabilities – making it easy to securely register multiple devices and sensors to local mesh networks, collect data, support remote operations, and connect to automated control systems developed by AES (minIoT™ based) & Hortica to ensure the perfect mix of irrigation, nutrients, light, temperature, humidity and more. The system runs on the Azure cloud for a range of computing and analytics applications. 
This full-stack approach makes it easy for producers of the highest quality medical cannabis crops to deploy the Hortica solution and advance their competitive position in this fast-growing marketplace. 
In addition to providing one of the world's leading cloud service platforms, Microsoft Azure also contributes to the performance, agility, and security of the solution at the edge and in the cloud. 
"On our journey to bring the Industrial Revolution 4.0 technology into precision agriculture, we have created a true alliance of professionalism and comradery with AES and Cloud of Things," said Dr. Yaron Penn, CO-CEO of Hortica. "Our unique platform introduces a disruptive business model to the Medical Cannabis market called 'Grow As A Service,' elevating cultivation to the level of production, customizations, and integration of exceptional existing solutions already developed by AES and Cloud of Things. Partnering with them enabled the realization of our dream within a short 'time to market' and with minimal costs."    
"We are honored to be part of this important initiative and ecosystem partnership," said Avner Ziv, CEO of Cloud of Things. "By contributing to the rapid evolution of medical-grade cannabis, and supporting the efforts of growers to create and scale sustainable and profitable businesses, we are also contributing to access to alternative drug therapies which have the potential to improve care around the globe. It has been a great experience working with the visionary and talented Hortica team, top experts in their fields, with a passion for their mission which we now share."
"We are extremely excited to be part of this partnership and journey that revolutionizes how medical-grade cannabis is grown," said Gil Adar, CO-CEO of AES. "Hortica's vision is a great example where technology meets nature for the purpose of improving people's lives through better and smarter precise cultivation applications. It's incredible working with visionaries such as Hortica who are passionate and innovative about the technology they are developing.
Working with them to bring such solutions to the market is hugely motivating and we're delighted to see our partnership go from vision to reality." 
According to Grand View Research, Inc., the global legal marijuana market size is expected to reach USD 73.6 billion by 2027, anticipated to expand at a CAGR of 18.1% during the forecast period. The increasing legalization of cannabis for medical as well as adult-use is expected to promote growth. 
"On the basis of type, the medical segment held the leading revenue share of 71.0% in 2019, owing to the growing adoption of cannabis as a pharmaceutical product for treating severe medical conditions, such as cancer, arthritis, and Parkinson's disease and Alzheimer's disease among other neurological conditions," Grand View Research also wrote in their February 2020 report summary. "Moreover, increasing need for pain management therapies along with growing disease burden of chronic pain among elders is expected to boost the product demand."
Also, according to Grand View, based on geography, North America held the largest revenue share at 88.4% in 2019, owing to the increasing legalization of medical marijuana and liberalism of government regulations regarding the same. The legalization of medical cannabis Canada, Israel, and some countries in Europe and South America owing to its multiple therapeutic applications is expected to promote the growth.
About Hortica
Hortica is a technology-oriented company that is developing and manufacturing an advanced platform for cultivating plant made pharmaceuticals with a current focus is the Medical Cannabis market. In the epicenter of the platform is Hortica's unique grow module which introduces a new standard of quality control, risk management, and flexibility to the production of Medical Cannabis, all of these were made possible thanks to a set of propriety technologies and a unique approach that aims to bridge that gap between agriculture and pharmaceuticals.  
Hortica was established in 2019 and its headquarters along with its R&D facility are located near Ben Gurion Airport, Israel. Learn more: https://hortica.io
About AES
Founded in 2012, AES delivers a market-ready, end-to-end IoT (Internet of Things) platform for connecting commercial and industrial IoT applications & devices, designed to help companies successfully connect physical devices to the digital world for purposes of saving time and resources, optimizing operations, improving services and increasing productivity. With over a million connected devices in the field and proven industry experience with global customers in various market segments, AES offers all the building blocks – hardware, software, and connectivity expertise for creating a comprehensive IoT solution. Our trade-marked technology – minIoT™ serves as the foundation and core technology for enabling seamless, sensor to cloud IoT connectivity for various industry applications and for virtually any number of devices. Learn more: https://www.aes-connect.com/ 
About Cloud of Things
Cloud of Things makes it easy to make products smart. Our DeviceTone™ solution can be embedded into any product in no time, enabling manufacturers and their distributors to offer cloud-based management and maintenance services to consumers and businesses. Our embedded firmware package supports leading IoT standards, and our CloudSwitch™ technology stack enables smart products to communicate with any IoT Cloud over most network protocols including ULE, Zigbee, WiFi, Bluetooth, Ethernet, and Cellular. Cloud of Things was established in 2016 and is headquartered in Tel Aviv, Israel, and Boston, MA, U.S.A. Learn more: https://www.cloudofthings.com.
Media Contact
Mr. David Chouraqui, EVP Business Development, Cloud of Things, +972-54-486-1600, david@cloudofthings.com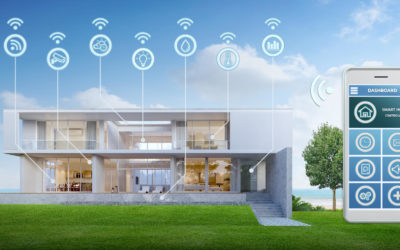 This week, Cloud of Things will be demonstrating the combination of our DeviceTone fully managed IoT cloud services gateway based on DSPG's ULE module at the International Security Conference & Exposition, also known as ISC West, which runs from July 19-21 at the Sands Expo in Las Vegas.
read more