Microsoft Azure customers worldwide now gain access to DeviceTone IoT Suite, to take advantage of the scalability, reliability, and agility of Microsoft Azure to drive IoT application development and shape business strategies.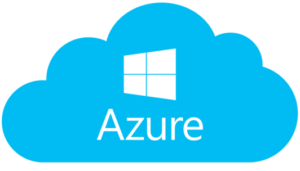 "We believe that the IoT revolution will gain strength through 2020-21, and we intend to be a true enabler in this market by becoming a bridge between software and electronics vendors, making multidisciplinary IoT projects accessible to the common client. We are excited to launch DeviceTone IoT Suite in Azure Marketplace, with our new product, DeviceTone Genie, the groundbreaking plug and play module that makes any electric product smart and connected in minutes. The combination of our new Genie with DeviceTone Manager, CloudSwitch, DeviceTone CRM Connect, and our self-provisioning DeviceTone wizard (coming in June 2020) will help companies jumpstart IoT projects, for faster time to market. We found the Microsoft Azure IoT Suite to be a great technological environment for our mission." – Avner Ziv, CEO, Cloud of Things
The Microsoft Azure Marketplace is an online store that offers applications and services either built-in or designed to integrate with the Microsoft Azure public cloud.
Securely connect any set of devices, with a full-stack IoT solution on Azure IoT.
DeviceTone Suite for Azure IoT provides a full-stack, ready-to-run IoT solution with a multitude of options including DeviceTone Genie plug and play hardware, open APIs and customizable device management dashboards. Quickly build a scalable, secure IoT solution that allows you to keep your own proprietary IP, mitigate your project costs or risk, and shorten your time to market.
Watch the archived webinar now
Are you ready to run with your IoT project?
Jump right in – you can find Cloud of Things' full stack solution on Azure here. Plug and Play all the way!