Cloud of Things joins Tondo-Smart a smart city leader, to accelerate the introduction of innovative IoT solutions to different verticals.
Cloud of Things is excited to announce its joining to the Tondo Smart Group, Israel's leading company for smart city solutions. Cloud of Things is pleased to be able to join a public company that operates in tangent activity areas, a connection that has the potential to create synergy and new value for both companies' customers.
Avner Ziv, Cloud of Things CEO: In recent years, Cloud of Things has earned the trust of leading customers in Israel and around the world, who have relied on the company and its technology to help them with their digital transformation, while quickly and efficiently adopting IoT technologies to create the next generation of their products and connected services.
Smart-city, renewable energy, products for the institutional and retail markets, and smart agriculture are among the business verticals in which the company operates. I am excited about the opportunity to join the Tondo Smart Group and together become a stronger force that can support, strengthen, and contribute from the capabilities developed in Cloud of Things and Tondo over the years in a way that will bring great value to both companies' customers and allow us to continue creating innovative IoT solutions for many more customers. I'd like to thank Cloud of Things' management and technology team for their exceptional efforts that have contributed to and will continue to contribute to the continued growth of Cloud of Things and Tondo.
Guy Saadi, the CEO of Tondo Smart: "The acquisition is expected to benefit the company in a variety of ways, including the enrichment of knowledge and technological assets, the improvement of gross profitability, expansion of business operations and a vast basket of solutions that can be offered to the group customers. We see Cloud of Things as a significant growth engine that will continue to develop IoT solutions for various customers in Israel and around the world."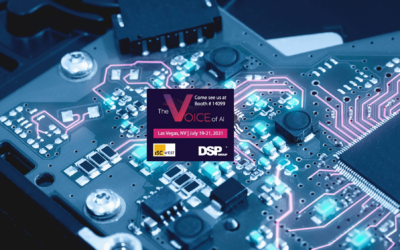 DSP Group, Inc. (NASDAQ: DSPG), a leading global provider of wireless and voice-processing chipset solutions for converged communications, and Cloud of Things, a developer of solutions around its DeviceToneTM technology that quickly and efficiently make products smart, announced that they will be using the upcoming ISC West trade show in Las Vegas, NV to demonstrate a fully managed Internet of Things (IoT) gateway based on ULE. An enterprise-grade device, the CoT Smart IoT Gateway securely collects sensor and equipment data from the edge of the network for localized or cloud-based analysis, relying on ULE for reliable, interference-free, full-coverage wireless communications throughout the home or office.
read more