Cloud of Things Names New CEO: Technology Visionary Avner Ziv Joins as Company Prepares to Scale
Tel Aviv, Israel; Boston Massachusetts – May 22, 2020 – Cloud of Things, the ready-to-run IoT solution provider, today announced Avner Ziv will lead the company into its next phases of growth as CEO and partner.
Ziv joins Cloud of Things after serving for the last five years as the Chief Information Officer and Board Director for the Bank of Israel, where he transformed applications, systems, cybersecurity, and networks supporting one of the most influential financial institutions in the world.
A respected leader, with a proven track record in implementing disruptive software solutions in emerging areas including Fintech and advanced cybersecurity, Ziv brings his experience in developing, implementing, and scaling platforms and services to the IoT and Industrial IoT markets, where sensor-based technologies are positioned to improve society.
A former Israeli military Colonel managing large elite technology groups of up to 700 professionals, throughout his career, Ziv has focused on creating cultures that thrive on innovation and are inspired by the most challenging and important missions.
"There has never been a more exciting or important time to connect people, places and things to make our world safer, our environment more sustainable, our mission-critical systems more secure, our supply chains more efficient, and our lives happier than now," Ziv said. "When I was introduced to Cloud of Things, learned about their early deployments, and became more deeply familiar with the innovations the talented team has been rolling out since the company was formed several years ago, I knew I wanted to support their future growth. The more time I spent with the team and with their partners and clients, the more enthusiastic I became, and today I am honored to formally join this impressive team and effort."
Ziv's military career began in 1986, serving Israel for three decades, influencing and developing sophisticated technologies as the world became increasingly connected and digital, presenting new challenges and risks.
From his start as a software engineer in 1986 to leading his team's breakthrough development of the army's revolution Command and Control system, Ziv advanced quickly through the ranks to become a highly productive, dedicated, and respected leader.
After five years transforming banking technology in Israel, as a globally respected leader in that field, Ziv has now turned his focus to the development and growth of disruptive connected systems, as the Internet of Things is forecast to grow to over 38 billion connected devices by 2030.
Alon Mantsur, CEO of Cloud of Things for the last to years, will continue to advise the company including contributing to expansion into the Americas, out of the company's Boston headquarters. Mantsur, a globally respected leader in cybersecurity technologies, has become CEO of Cybrella, a start-up in the U.S. providing strategic consulting and cyber services to enterprises and organizations seeking to strengthen their security postures.
"The Cloud of Things team and investors and I wish to thank Alon for his contributions which have positioned the company to expand and thrive in 2020 and beyond," Ziv said. "We look forward to his guidance and support for years to come."
More information about Ziv is available on his LinkedIn page here.
About Cloud of Things
Cloud of Things makes it easy to make products smart. Our DeviceTone™ solution can be embedded into everyday products, enabling manufacturers and their distributors to offer management and maintenance services to consumers and businesses. Our embedded firmware package supports leading IoT standards, and our CloudSwitch™ technology stack enables smart products to communicate with any IoT Cloud over any network protocol including LoRa, ULE, WiFi, Bluetooth and cellular. Cloud of Things was established in 2014 and is headquartered in Tel Aviv, Israel, and Boston, MA, U.S.A. Learn more at https://www.cloudofthings.com.
Media Contact
Mr. David Chouraqui
EVP EMEA
Cloud of Things
 +972-54-486-1600
david@cloudofthings.com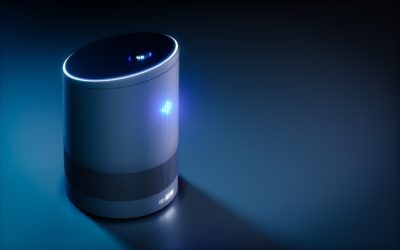 Ultra-Low Energy (ULE), an extension of the Digital Enhanced Cordless Telecommunications (DECT) physical layer specification that supports low power devices, is becoming an increasingly popular approach, promoted by the ULE Alliance as "a way to provide sensors, actuators and other smart devices in the Internet of Things (IoT) with two-way transmission capability over a dedicated frequency band of 1900MHz."
read more