Commitment Matters: The Importance of Trusted Partnerships as Digital Supply Chains are More Important than Ever
Today we announced we are partnering with another company headquartered in Israel and working globally as Cloud of Things does. Committed Digital has adopted our DeviceTone IoT Suite to simplify and accelerate new IoT offerings to their clients, with whom they have been working for over a decade.
Their impressive roster of clients includes DropBox, CheckPoint, Sony, LifeWatch, and many more, and our team could not be more excited to enhance Committed's IoT offering with our technology.
It is one thing to have a great business idea, and great software, offerings, and breakthrough approaches. It's another thing to find the right business partners to bring value to end-customers, including those like Committed who enhance our business with talented professionals able to design and implement projects while we focus on our core platform and service offerings.
Before announcing this important partnership, our teams have been working to establish a clear combined offering and related go-to-market.
We have a focused vision and shared understanding about our "combination of strengths" and how we can bring value to end-customers.
We have worked through the economics to ensure that when we roll out connected solutions, everybody wins: Committed, Cloud of Things but more importantly than both, our end-customers.
We spent time together to understand our compatible, vital skills and to create a leadership model ensuring a streamlined approach to going after opportunities together, developing proposals, and then implementing chosen solutions.
We share experience across different industries, but it is the combination of our experiences in developing specific Connected Field Service applications (for energy and utilities, healthcare, financial services, agriculture, smart lighting, smart buildings and smart cities, and more) that makes our partnership compelling to companies who wish to fully understand the value of digital services that go along with their physical products.
The markets we intend to serve have several things in common: they must understand from us the value of our solutions, the way we "de-risk" projects with an agile approach, and the ability to create a proof-of-concept in less than a week then explain how initial IoT projects can scale up in a trusted and economically feasible way.
"We were impressed when we found that within minutes, connected systems can be set up using Cloud of Things configuration tools," said Committed's CEO Israel Weisman. "This is great news for our clients, as DeviceTone automation reduces the risk and cost of building the initial prototype, then scales with a pay-as-you-go model which simplifies the entire lifecycle, reducing time to market and ongoing operating expenses. They are a perfect fit for Committed, given the ecosystem nature of the IoT industry. They have made it possible for us to bring advanced Connected Field Service offerings to market."
We are proud of the platform and services we have built, but as we continue to move forward and grow rapidly, we are even more proud of the partnerships we have built and will continue to build as IoT and Connected Field Service grows at a steady pace given the natural benefits to so many different industries and applications.
"Teamwork is the ability to work together toward a common vision. The ability to direct individual accomplishments toward organizational objectives. It is the fuel that allows common people to attain uncommon results."  This quote from Andrew Carnegie, a Scottish-American industrialist, and philanthropist who led the expansion of the American steel industry in the late 19th century, is as relevant today as it was then.
Given the potential of IoT to have so many positive impacts on the planet and people, we are honored to join forces with Committed Digital to solve problems, create value and innovate more successfully together than we can apart.
You can read our press release here.
Originally posted on LinkedIn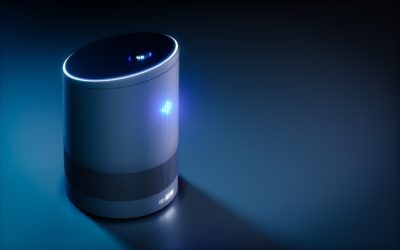 Ultra-Low Energy (ULE), an extension of the Digital Enhanced Cordless Telecommunications (DECT) physical layer specification that supports low power devices, is becoming an increasingly popular approach, promoted by the ULE Alliance as "a way to provide sensors, actuators and other smart devices in the Internet of Things (IoT) with two-way transmission capability over a dedicated frequency band of 1900MHz."
read more