Do We Really Need Another IoT Gateway?
 As the Internet of Things expands, companies find themselves faced with the challenge of integrating a multitude of devices and protocols, with varying power and connectivity requirements. IoT Gateways are vital components in establishing a robust IoT environment and for achieving computational power in edge computing.
The global IoT node and gateway market size is estimated to grow from USD 387.1 billion in 2020 to USD 563.7 billion by 2026. The growth of the IoT node and gateway market in APAC can be credited to the commercialization of IoT applications. Billions of dollars are being invested across all regions of the world, with extremely rapid growth in China, India, and Japan, and new IoT solutions will continue to drive demand for nodes and gateways in the future.
North America is the largest market for IoT nodes and gateways with hardware and software offerings from tech giants including Intel, Texas Instruments, Dell, HP Enterprise and Cisco Systems, as well as smaller companies and start-ups including Adlink, Advantech, B-Scada, Eurotec, Kontron, Lantronix, MultiTech, Libelium, Nexcom, SolidRun and Samsara to name a few.
Cloud of Things, an IoT, and innovation company focused on developing and delivering Connected Field Service (CFS) solutions, recently introduced what they call the DeviceTone IoT Gateway (part of a larger suite which includes a small form factor node called Genie designed as a ready-to-run IoT node, available on the Microsoft Azure marketplace).
"We've created a gateway that is affordable and more efficiently managed than early generation gateways," said Eliav Gnessin, CTO of Cloud of Things and inventor of the DeviceTone IoT suite. The product is designed to securely collect, analyze, and relay data from diverse sensors and equipment at the edge of the network to enable a wide range of IoT use cases.
"As IoT deployments grow, the market needs a gateway that is more open and adaptable that works at the edge supporting compute at the edge, and which is able to route data to public and private IoT clouds, which defines our gateway."
Earlier this month, Cloud of Things, an IoT company based in Tel Aviv and Boston, announced a new CEO had taken the reigns, days before the company announced with Microsoft and Nordic Semiconductor that its software platform and plug and play edge device (called Genie) was added to the Azure marketplace. IoT Plug and Play allows developers to get IoT devices connected, up and running more easily, removing the resistance associated with hardware and software configuration steps.
"In this era of rapid innovation, a versatile IoT Gateway is the essential link in delivering edge computing power to technicians in the field or on the plant floor," Gnessin said. "Our gateway makes Connected Field Service far easier to set up, whether to monitoring how connected products and equipment are functioning in real-time, or to manage predictive and proactive maintenance. A production-ready gateway is not only about having the right hardware configuration, it is also about having a ready-to-run software stack that makes it easy to manage and deploy solutions at scale. Built-in features like security lifecycle management, firmware updates, configuration updates, and remote diagnostics are crucial when you think of a full end-to-end solution. Native support for IoT clouds like Azure provides the ability to work with business applications and extract real business value from the project."
The increasing demand for better connectivity of edge devices and significant developments in low-power connectivity technologies, including Wi-Fi, Ultra Low Energy (ULE), Bluetooth, and Bluetooth Low Energy (BLE) are the key factors fueling the growth CFS services at the edge.
Choosing the right protocol for communication between devices has been critical when developing solutions for the Internet of Things (IoT). There are many factors to consider, such as power requirements, the range of communication, and cost. With the popularity of smart buildings, smart campuses, smart hospitals, and smart factories growing, companies who sell or lease equipment are increasingly adding sensors to support CFS, while end-users appreciate the convenience of more automated and precise maintenance and troubleshooting.
DeviceTone IoT Gateway supports many technologies that include a full-function router with DHCP, NAT, VPN, and firewall, with Ethernet, LTE/CATM/NB-IoT, BLE Long Range, Wirepas, ZigBee and ULE connectivity. It is based on Cortex-A9 800 MHz processor and has 256 MB RAM, Flash (eMMC) 2GB, and internal LTE/CATM/NB-IoT cellular modem, 2xMikrobus extension, 6xUART, 3xSDIO, 32xGPIO, 3xI²C, 4xSPI, 2xUSB, 1xLAN, and an internal SD slot.
Changing demands for greater computing power at the edge, cybersecurity threats, and new business models are changing the way Operations Technology (OT) and Information Technology (IT) are working together, and this is driving revolutionary R&D in next-generation IoT gateways.
Originally published on IoT Evolution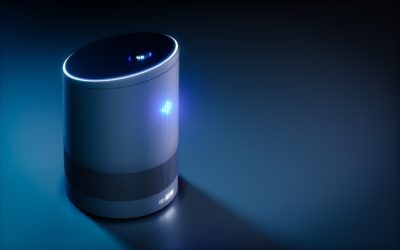 Ultra-Low Energy (ULE), an extension of the Digital Enhanced Cordless Telecommunications (DECT) physical layer specification that supports low power devices, is becoming an increasingly popular approach, promoted by the ULE Alliance as "a way to provide sensors, actuators and other smart devices in the Internet of Things (IoT) with two-way transmission capability over a dedicated frequency band of 1900MHz."
read more