How To Go Global With The Perfect IoT Cellular Connectivity Partner
Today we announced a strategic partnership with monogoto, another company based in TelAviv and focused on the rapidly growing Internet of Things.
Both companies have built advanced offerings around the idea that simplification, security, and scale are the three keys to short-term and long-term sustainable success.
As cellular networks continue to grow and evolve, including the movement into 5G and future generations of open RAN connectivity platforms, we can program almost everything.
What do we mean by "programmable" IoT and networking?
Look to the software stack becoming "one" with the networking stack – and look to APIs that make integration of full stack solutions possible.
The IEEE published a foundational paper on the topic of programmable IoT, writing in the summary:
The Internet of Things (IoT) represents the next significant step in the evolution of the Internet and software development. Although most IoT research focuses on data acquisition, analytics, and visualization, a subtler but equally important transition is underway. Hardware advances are making it possible to embed fully fledged virtual machines and dynamic language runtimes virtually everywhere, leading to a Programmable World in which all our everyday things are connected and programmable dynamically. The emergence of millions of remotely programmable devices in our surroundings will pose significant software development challenges. A roadmap from today's cloud-centric, data-centric IoT systems to the Programmable World highlights the technical challenges that deserve to be part of developer education and deserve deeper investigation beyond those IoT topics that receive the most attention today.
With monogoto, Cloud of Things has bundled super secure global SIM network services with leading ready to run IoT orchestration, automation, monitoring, management, and maintenance with cybersecurity built in to enable indoor and outdoor connected systems on a unified operating platform.
The combination of our two platforms is enhanced with APIs which means smart product/utility companies and solution providers can benefit from a unified, customized provisioning, management, and maintenance environment, which drives up productivity and drives down cost. Given the open and configurable nature of both platforms, agility, scale, and cybersecurity are also dramatically improved.
Monogoto offers coverage in all major markets and is truly global, including their innovative "cellular suitcase" and the ability to roam into private networks like CBRS in the U.S. for service in remote places. The companies will announce an additional partnership based in the U.S. next month.
We are going-to-market in the U.S., Europe and globally together. Cloud of Things will co-sell monogoto as part of their solutions, and monogoto will co-sell DeviceTone as a pre-integrated, tested, and secure IoT platform ready to run on monogoto's network connecting with monogoto's IoT SIM.
Read the full Press Release here.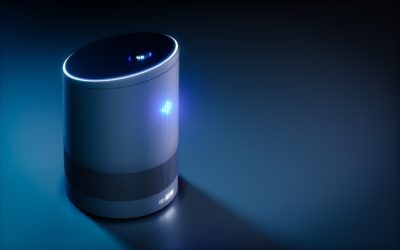 Ultra-Low Energy (ULE), an extension of the Digital Enhanced Cordless Telecommunications (DECT) physical layer specification that supports low power devices, is becoming an increasingly popular approach, promoted by the ULE Alliance as "a way to provide sensors, actuators and other smart devices in the Internet of Things (IoT) with two-way transmission capability over a dedicated frequency band of 1900MHz."
read more