Plug and Play Grows in Popularity on the Azure  IoT Marketplace
Microsoft Azure is becoming increasingly popular among IoT developers as a platform for creating then scaling new applications. With services including IoT Central, IoT Hub, IoT Device Provisioning Service, and IoT edge, Azure IoT uses the Lambda Architecture pattern, designed for the Internet of Things (IoT) and other Big Data systems that need to process data in near real-time, in addition to data storage and batch processing.
Over the last year, more and more "Plug and Play" solutions are being added, solutions that make development simple by using more automation and pre-integration. A search for "Plug and Play" on the marketplace shows a much smaller number of solutions than one can find on the overall marketplace, which today includes around 1,500 different offerings. As of press time, there were 12 Plug and Play offerings in the marketplace.
At Microsoft Build in May 2019, according to a company blog, the Azure IoT team announced IoT Plug and Play and described how it will work seamlessly with IoT Central. "We demonstrated how IoT Plug and Play simplifies device integration by enabling solution developers to connect and interact with IoT devices using device capability models defined with the Digital Twin definition language. We also announced a set of partners who have launched devices and solutions that are IoT Plug and Play enabled."
The blog went on to say "Azure IoT Central is a fully managed IoT Software as a Service (SaaS) offering that makes it easy to connect, monitor, and manage your IoT devices and products. Azure IoT Central simplifies the initial setup of your IoT solution and cuts the management burden, operational costs, and overhead of a typical IoT project. Azure IoT Central integration with IoT Plug and Play takes this one step further by allowing solution developers to integrate devices without writing any embedded code."
We caught up with two of the Plug and Play solution providers, Cloud of Things DeviceTone and Tondo Lighting, to learn more about why they chose the Azure marketplace and development platform.
Cloud of Things is an IoT solutions provider, with solutions built natively on Microsoft Azure, serving Manufacturing, Smart Cities & Buildings, and Smart Energy & Utilities customers, who launched their "Genie" Plug and Play module on the Azure Marketplace.
Tondo, which is a subsidiary of Cloud of Things, has been implementing smart lighting solutions, with its Plug and Play (Ready to Run) solution also on the Azure Marketplace.
"Over the past few years, product manufacturers and systems integrators (SIs) have found that connecting products to the IoT network is time-consuming, expensive, and filled with technology and business risks," said Eliav Gnessin, CTO of DeviceTone. "A complete, secure, and open solution empowers product companies and IoT systems integrators to deliver mass-produced connected products that can be deployed, managed, and secured at scale. The Azure platform, the marketplace allows us to bring our Plug and Play, ready to run IoT modules to the developer community, allowing them to create a Proof of Concept within a day – and then scale their solutions within weeks, not months or years."
DeviceTone Genie Plug & Play Hardware integrates with any device through their plug and play hardware modules. Once DeviceTone Genie is plugged, devices will automatically connect to provisioned cloud service to DeviceTone Manager console.
"Tondo helps lighting brands and lighting fixture manufacturers to take advantage of new, previously inaccessible features," said Guy Saadi, CEO & Co-Founder at Tondo. "We leveraged the DeviceTone Genie to make it far easier and less risky to deploy connected lighting systems, including indoor in smart buildings, and outdoor in smart cities. We have combined experienced lighting professionals and cloud-computing savvy technologists specializing in IoT analytics, sensor/device interfaces, M2M interconnections, mobile application integration and data security, and chose to promote our solution on the Azure Marketplace as the Azure cloud and IoT services help speed up time-to-market by simplifying the process of pulling end-to-end solutions together."
Azure IoT solution accelerators are especially convenient as they provide a high level of control and ease of development using open-source Java or .NET source code. You can learn more about the Azure Marketplace range of Plug and Play IoT solutions here.
Originally published on IoT Evolution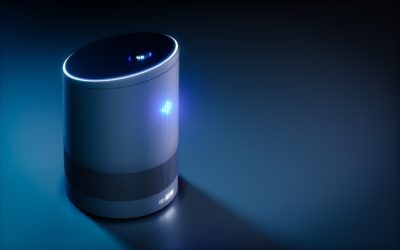 Ultra-Low Energy (ULE), an extension of the Digital Enhanced Cordless Telecommunications (DECT) physical layer specification that supports low power devices, is becoming an increasingly popular approach, promoted by the ULE Alliance as "a way to provide sensors, actuators and other smart devices in the Internet of Things (IoT) with two-way transmission capability over a dedicated frequency band of 1900MHz."
read more