Remote Care Monitoring: Perception, Risk and Remediation
The Internet of Medical Things (IoMT) is trending, especially in the context of the ongoing battle against COVID-19. Why shouldn't we provide devices to patients in their homes so their care teams can monitor everything from their oxygen levels to the heart rates and blood pressure without their having to visit a medical office?
Security, privacy, and trust are more fragile than ever, many would argue because of the broadly publicized attacks on healthcare systems in 2020.
As is required with every new communications technology, users' trust in the IoMT affects patients' perceptions and attitudes in accepting health vitals tracking devices used in their homes. At the same time, many healthcare institutions are likewise worried about the risks associated with generating data that is sent to the cloud and applications used to treat patients: what happens, for example, if adversaries hack into the systems and can impact care and even risk lives?
Innovative healthcare providers already use IoMT applications to provide important medical services including predictive AI-based applications, wearable device access, tracking adverse drug reactions, and managing chronic conditions including diabetes, using connected glucometers. IoMT applications include medication management, rehabilitation compliance, and systems to monitor oxygen saturation, body temperature, blood pressure and electrocardiograms, and sensing of blood glucose level.
Use of these IoT applications can reduce medical services' costs, improve the users' experiences and serve more patients with the limited availability of healthcare resources, making healthcare more accessible, affordable, and effective.
"The benefits are clear," said Avner Ziv, CEO of Cloud of Things, a company whose DeviceTone platform enables devices at the edge to send information to cloud-based applications in real-time. "We've proven we can provide people with personalized healthcare, but as with any online transaction, there must be faith in the security of data being shared. Without protecting data at rest and data in motion, neither the institutions nor the patients will have the confidence level we need to scale Remote Care Management."
Concerns regarding security and privacy have grown with the increasing use of the IoT and this trend is expected to continue. Users fear that their personal data is not protected adequately, especially because unauthorized parties may monitor their devices. Service providers can lose the trust of their users if they do not consider ways to reduce this anxiety or/and maintain insufficient privacy tools to protect their users' data.
"There have been dozens of quality studies which review the technical requirements of the IoMT, and what is possible when we can collect health data automatically and efficiently," Ziv said. "There likewise have been studies on the perceptions of patients and providers, as well as insurers, and they are finding hesitancy across the entire circle of care. Until we are able to ensure the entire IoMT stack is secure, we will constrain progress at a time when we've needed secure telemedicine capabilities more than ever, in the context of the global pandemic."
Javdani and Kashanian in 2018 investigated the application of the IoT in medicine with a service-oriented architecture (SOA) security approach. The researchers compared previous studies on the use of IoT in healthcare systems and concluded that a Service Oriented Architecture (SOA) offered many benefits including wearable devices, cloud-based storage, and transmission of medical data and images, wireless health monitoring, and systems that could accommodate older people and those in rural locations who have less access to quality care than those who live in densely populated urban areas.
"Smart healthcare system which rely on monitoring devices must ensure data privacy and system security," Ziv said. "This is why platforms are so important. Security is improved through policies including access control and overall governance. With more access to high-speed broadband through the growth of 5G and future networks, and with a proper failsafe networking approach, including providing alternate routes should networks become suggested, we can start to also solve for availability for real-time applications."
Ziv said it is crucial that both public and private healthcare service providers focus on security and privacy along with an intuitive, pleasant user experience for both patient and provider. "We cannot underestimate the importance of trust when we work together to make connected care available on a massive, global level," Ziv said. "Healthcare providers, including organizations like Medicare in the U.S.  need to focus on improving IoT infrastructure to enhance security and privacy levels and consider ways in which they can augment and sustain their clients' security and privacy. Motivating the public to use the IoT in the healthcare sector is a key aim for healthcare providers and of course, the health insurance companies who stand to benefit from much more cost-effective care, including the management of chronic conditions like diabetes, which has proven to be very expensive if left unmanaged."
Ziv said the multi-cloud world, which is increasingly becoming part of the healthcare data exchange environment, requires the ability to route data to different clouds for different purposes, including into private clouds where the most sensitive information can be processed and stored. "IoMT platforms must enable privacy and multi-tenancy, as well as data ownership and governance requirements to remain compliant with necessary regulations."
Ziv also highlighted major standards bodies work in IoMT, including the Fast Healthcare Interoperability Resources (FHIR), which doubles as a data format standard and an application programming interface. It was developed by HL7 to enhance interoperability between Electronic Health Record (EHR) systems in the healthcare industry. "It is important to acknowledge and support the tremendous cooperation and collaboration in the healthcare IT industry, which is making the use of EHRs and EMRs more standardized. Security and privacy play an important role in the standardization and will go a long way in building confidence among institutions, which in turn will drive investment in innovation especially in 2021, after the global health crisis of 2020 which we are still working hard to address."
Originally published on IoT Evolution Health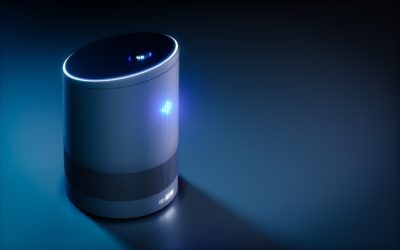 Ultra-Low Energy (ULE), an extension of the Digital Enhanced Cordless Telecommunications (DECT) physical layer specification that supports low power devices, is becoming an increasingly popular approach, promoted by the ULE Alliance as "a way to provide sensors, actuators and other smart devices in the Internet of Things (IoT) with two-way transmission capability over a dedicated frequency band of 1900MHz."
read more