Solving Hard Problems Creates a Real Business and Better World
After officially joining Cloud of Things as CEO in June of this year, I've learned a lot, including knowing what I need to continue to learn as the IoT industry rapidly evolves in the context of new global challenges, including the COVID-19 pandemic.
It's been encouraging to see our industry step up to help address one of the greatest health crises in history, one which is not going away by itself but requires an "all hands on deck" approach to controlling the spread even as billions are being spent to find a cure and a preventative vaccine.
One of the projects we have been developing is the creation of an electronic system for depositing canisters, which can then be automatically sent to the consumer dropping the canister off. Why? Because many or even most retail stores are still closed depending on the severity of the virus in their regions, and even those who are open are not taking any returns given the risk of infection.
This is a great example of necessity being the mother of invention, as our customer for this solution not only solves for an immediate challenge but also has discovered a more convenient, cost-effective, and data-intelligent way to manage exchanges.
What I have learned specifically about what matters in our industry is at the highest level very simple: tackle hard problems, solve them, and build a business. Concepts are cool, but business value is created in tangible terms.
How much can I save?
How much risk can I reduce?
How can I become more competitive by serving customers better?
How much new revenue can I create by adding connectivity to my products and offering monitoring and maintenance services?
What will the ROI look like – in the short, medium, and long term?
Our technology (DeviceTone) is an enabling and embedded software that manufacturers use to make their products smart and develop ongoing services for the end-customers who purchase those products.
We focus on solving the problems associated with making this cost-effective, reliable, simple, and sustainable – and where we found our niche was in addressing device constraints (size, compute, power consumption, etc.) for mass-produced products.
In working with our team, our clients, our partners, and some of the greatest pioneers in the IoT world who have kindly advised us on our future potential, here are the problem statements I've settled on as we head into 2021.
Scalability: The IoT has a large range and includes small scale (home environment) or large scale (factory, building environment) application areas. Basic functionality such as communication, service discovery, and data transfer and management must function efficiently and must also scale up given the natural requirement for individual IP addresses for every endpoint. We need to scale the edge – and the cloud. We work with the largest cloud providers, including Microsoft Azure and AWS – the real scaling challenge is at the very edge, which is why we have invested in excelling at innovation for extremely low-foot-print firmware for constrained devices.
Interoperability: there are so many different devices and protocols; some endpoints continuously powered, others less frequently polled. Devices are varied: small, large, with continuously powered, and without power supply. There now are dozens of devices installed in the same location. For these multi-device deployments, we have invested in ensuring interoperability to provide seamless interaction among them (service descriptions, publishing, discovery mechanisms, and so forth) to avoid islands within a heterogeneous network, and even worse, data silos.
Automation: there is no way to grow without auto-device-discovery. In an increasingly dynamic environment of ubiquitous networking, the ability to onboard a device simply is a huge advantage. We introduced DeviceTone and the Genie "instant proof of concept" offering earlier this year, working with Microsoft Azure and our component partners. Later we added automatic protocol scanning to enable faster configuration of the system.
Data: without data, IoT-based control systems naturally will not work. Beyond that, however, as devices now generate data that can be harnessed and shipped into enterprise systems, data, and the management and governance of that data is more important than ever. For large-scale deployments, computing at the edge is key, as is the ability to selectively send data to the cloud where it can be analyzed. Separating and managing edge computing (and its complete set of data) is a key differentiator for us and is enhanced with our patented CloudSwitch (which can route data to different clouds – private, public, hybrid, and multi).
Power: Power requirements also range from small to large and need to operate with self-sufficient energy sources. First, we are working on ways to reduce the power requirement through our approach to constrained device computing. Second, we work with partners and customers to identify the right power source for the right implementation (solar, battery, traditional fixed, or "plugged in" power). Energy-efficient communication mechanisms are essential.
Add to these five categories of problem statements the over-riding issue of security.
As one of our advisors – a top expert in cybersecurity in the IoT, Moshe Ferber, said to IoT Evolution World in an interview: "To be successful in an increasingly sophisticated digital-physical world, it's important to ensure hardware, firmware, software, and networking security is addressed at every level, without slowing down performance, or creating too much complexity. Lack of physical hardening measures, allowing potential attackers to gain sensitive information that can help in a future remote attack or take local control of the device, creates huge risk, so encrypting as much as possible and creating a robust and automatic update process is the new standard."
Are there still enormous problems to solve in the IoT space? There are, and we can expect those problems to morph as 5G, and LTE networks become more available, as more infrastructure projects become instrumented with sensors, as the socio-economic environment changes, and as the world continues to combat different enemies, including future health crises.
We are solving problems in the IoT to help solve problems in the world – and above all else, I've learned in my first half-year at Cloud of Things – that's what truly inspires us and motivates us to invest, innovate and collaborate. We can make a huge difference in the quality of life for millions – let's go!
Originally posted on LinkedIn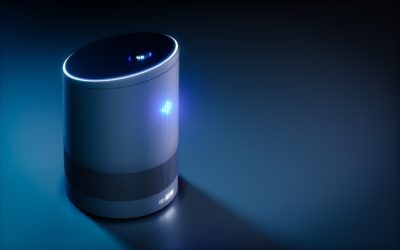 Ultra-Low Energy (ULE), an extension of the Digital Enhanced Cordless Telecommunications (DECT) physical layer specification that supports low power devices, is becoming an increasingly popular approach, promoted by the ULE Alliance as "a way to provide sensors, actuators and other smart devices in the Internet of Things (IoT) with two-way transmission capability over a dedicated frequency band of 1900MHz."
read more