Succeeding in IoT: A Team Sport
We have been off to a busy start to Autumn at Cloud of Things, with many announcements with customers, partners, and ecosystem members. Today's announcement with Committed Digital represents an important step in the evolution and growth of their business and ours.
Our DeviceTone IoT suite has many features and advantages, among them the ease with which products can be made smart, and the manufacturers of those products can generate new revenue and deepen customer relationships with monitoring, management, and maintenance services that go with their products.
In days, manufacturers can build a prototype, and in weeks build an offering, and in months roll out value-added services that can be delivered over years. But succeeding in this path requires the support of experienced, trusted, and committed partners, which is where Committed Digital comes in.
For over a decade the team at Committed has been leading and advancing digital solutions, IoT, medical, mobile and web applications, Internet, e-commerce, and more. They have been building and supporting the development of applications, custom digital solutions large scale architecture, interface design, and user experience, serving large enterprises as well as start-ups and growth companies.
And today, we are pleased to announce we are working with their world-class team to advance Cloud of Things IoT solutions by excelling in our DeviceTone suite and providing the extended services our mutual clients need to go from concept to commercialization of their "smart products" and related Connected Field Service solutions.
And while both companies are based in Israel, we work globally across vertical industries and categories, including energy and utilities, healthcare, financial services, agriculture, smart lighting, smart buildings, and smart.
Committed will be leveraging Cloud of Things unique technology that enables them to create new market-ready IoT solutions in weeks. Leveraging adaptive firmware and electronics on the edge, bundled with a robust device management and configuration system in the cloud, Cloud of Things full suite of cloud-based CFS solutions are available on Microsoft's Azure Marketplace, including the DeviceTone® Genie, an intelligent, ruggedized multipurpose device with zero-touch provisioning software built-in.
"We were impressed when we found that within minutes, connected systems can be set up using Cloud of Things configuration tools," said Committed's CEO Israel Weisman. "This is great news for our clients, as DeviceTone automation reduces the risk and cost of building the initial prototype, then scales with a pay-as-you-go model which simplifies the entire lifecycle, reducing time to market and ongoing operating expenses. They are a perfect fit for Committed, given the ecosystem nature of the IoT industry. They have made it possible for us to bring advanced Connected Field Service offerings to market." david.chouraqui@cloudofthings.com
For more detail, read our Press Release here, or contact me @ david.chouraqui@cloudofthings.com.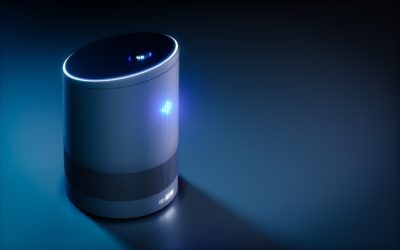 Ultra-Low Energy (ULE), an extension of the Digital Enhanced Cordless Telecommunications (DECT) physical layer specification that supports low power devices, is becoming an increasingly popular approach, promoted by the ULE Alliance as "a way to provide sensors, actuators and other smart devices in the Internet of Things (IoT) with two-way transmission capability over a dedicated frequency band of 1900MHz."
read more