Ten Inspiring IoT Innovations That Address The COVID-19 Crisis
While there are disasters happening around the world every day – whether natural or manmade – never in the history of the world I've witnessed has there been a single event that has impacted every country, every community, every business, government and family on the planet as COVID-19 has and will for years to come.
We have seen IoT applications make a huge difference in how we can now predict earthquakes, weather events, and address climate change. And we have seen IoT applications that are making smart cities safer, defending innocent people against terrorism, keeping public transportation systems moving, and keeping streets cleaner with intelligent waste management and more.
The IoT and Industrial IoT worlds are, in fact, among the most creative and inspiring, across nearly every industry segment – but today, the innovations we are seeing that are helping leaders stem the progression of the virus and provide care for those infected may be the most inspiring of all.
Here are ten examples of sensor-based solutions solving real-world challenges during this unprecedented time.
Tracking and tracing medical equipment, including ventilators and dialysis machines within hospitals and medical centers, but also across regions and entire countries, so that equipment can be efficiently dispatched to COVID-19 "hot spots."
Wearables for healthcare professionals and patients which track and report on temperature automatically, reducing effort and providing early alerts on potential infections.
Monitoring and management of medical equipment used at home to ensure patients released from hospitals can benefit from remote care as telemedicine continues to take off to provide services more safely and efficiently.
People counters in buildings and on the street enabling public health officials to track social distancing behaviors and enforce recommendations and regulations.
Temperature checks that can be conducted by connected machines to identify high-risk individuals entering buildings or boarding buses, trains, or airplanes.
Quarantine tracking with wearables using geofencing and other software to ensure infected or potentially infected people stay in place and abide by local laws.
Cleaning and disinfecting monitoring and management, including robots emitting high-intensity ultraviolet light, which destroys the virus by tearing apart COVID-19 DNA.
Drones that monitor large public spaces and assist public health and law enforcement agencies to quickly detect and respond to high-risk density situations.
Drones that can deliver supplies or medical testing samples quickly and with precision.
Smart home IoT solutions, including doorbell and security systems, which enhance "touchless" deliveries.
Necessity has always been the "mother of invention," and now with all that is possible when we instrument machines and connect people and machines, we can expect to see more meaningful applications being developed that can help the world immediately confront the risk of further spread of the virus, while also being prepared for the next pandemic.
Necessity can now be the "mother of prevention" – and those of us who are fortunate enough to be part of the IoT revolution have countless opportunities to create and roll out more applications that will provide even greater agility in times of crisis.
With smaller devices, smarter firmware, more automation, faster and more pervasive broadband networks, and of course, advanced security – we can all get together to tackle the world's most difficult challenges. When we connect people, places, and things, our ability to recover from disasters and prevent future disasters is limitless.
Originally posted on LinkedIn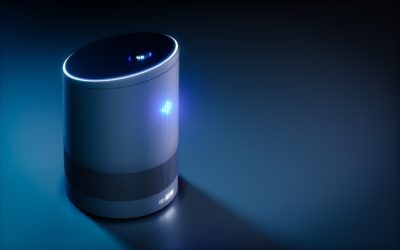 Ultra-Low Energy (ULE), an extension of the Digital Enhanced Cordless Telecommunications (DECT) physical layer specification that supports low power devices, is becoming an increasingly popular approach, promoted by the ULE Alliance as "a way to provide sensors, actuators and other smart devices in the Internet of Things (IoT) with two-way transmission capability over a dedicated frequency band of 1900MHz."
read more