The Future of IoT Cybersecurity: More Things, More Bandwidth, More Innovation Is Driving Investment in Securing Everything
The best IoT systems comprehensively coordinate anywhere from few to hundreds, thousands, and even hundreds of thousands of devices, sending data between their sensors and connected data centers or clouds.
Given the massive amount of raw-data that large systems must transmit and process, IoT traffic that is not processed at the edge can increase latency and compromise security when it is sent to a cloud server and central database back to the network of devices.
To address these growing challenges as the IoT itself grows, edge computing creates a processing perimeter at the edge of the network where processing, control logic, and data analysis can be performed in real-time before interacting with the cloud-based applications as needed.
IDC defines edge computing as a "mesh network of micro data centers that process or store critical data locally and push all received data to a central data center or cloud storage repository, in a footprint of less than 100 square feet." This is exactly how Cloud of Things looks at the edge, and has designed and developed for the edge, with tremendous flexibility when it comes to the type of local processing required (supporting nearly every local network protocol and performing without connections to the Internet itself by leveraging mesh technology.
Edge processing reduces the amount of traffic sent to and from devices and can significantly reduce data exchange times, which is especially important in the area of automation and the rise of autonomous systems, especially in areas such as healthcare and building security and management, and in the growing number of Connected Field Service (CFS) applications, which Cloud of Things specializes in.
While, with the right approach, edge computing can increase the security of a local network, anytime an edge system sends data over the Internet (or private IP networks, like Private LTE)  it is subject to the same cloud security vulnerabilities, including remote access, unified management, and automated CFS applications.
The irony of faster and more secure data processing using IoT edge systems is that the more the endpoints grow, the larger overall attack surface becomes when defined as the sum total of a system's access points a potential attacker can use to pivot into steal valuable information or to shut systems down for ransom, and so forth.
We've seen attacks occur, for example, when end-users do not change default passwords, letting bad actors gain access to the devices, exposing edge devices to attack as well, and local and cloud applications which is where a tremendous amount of damage can be done.
IoT devices that connect to the public Internet compromise security protocols at the edge unless full-stack solutions that include sensors, software, and secure elements are in place. Vulnerabilities can include compromised encryption keys, compromised privileged access passwords, and man-in-the-middle attacks when data is in motion (even when using VPNs).
There have also been reports of attackers physically tampering with edge devices to bring down a network and harm the IoT solution operators. While it is impossible to 100% protect every edge solution from digital and physical attacks, there are ways to understand the tradeoff between security, cost, and maintenance of edge devices and data centers.
The IEEE (Institute of Electrical and Electronics Engineers) recommends using edge computing for greater security since edge software can verify the identity of IoT devices and prevent malicious devices from accessing the core network.
Some best practices for ensuring security at the edge of the network include implementing end-to-end encryption, which Cloud of Things has baked into our firmware, our devices, our gateway, and our patented CloudSwitch.
Speaking of cloud – securing the cloud is equally important – and the quality systems of the future will have strong cybersecurity measures built-in at the edge, to the cloud, and in the cloud.
There are many outstanding public clouds available today, including Microsoft Azure, where we have built several solutions in large part based on Azure's strong security posture today, and roadmap for a future of exponential scale.
That said, we are also seeing more organizations moving to a multi-cloud strategy, as they shift infrastructure and services to the cloud, including IoT deployments.
The definition of a multi-cloud strategy simple. It simply means an organization leverages at least two cloud services in a single architecture to solve various challenges.
Enterprises can use Microsoft Azure, AWS or Google Cloud Platform, for example, or can set up a private cloud, which is similar to the public cloud but with access exclusive to a specific organization, or hosted privately on-prem. Multicloud increasingly includes all the software as a service (SaaS) solutions companies are now using, more for human communications (examples include Microsoft Office 365 and Teams, G Suite, Workday, Salesforce, and countless others.
The benefits of developing a multi-cloud program include cost savings, flexibility, reliability, performance optimization, avoidance of vendor lock-in, and, in some cases, preventing against DDoS attacks. A challenge associated with multi-cloud is the ability to have visibility into all the clouds and applications, while also understanding what is happening at the edge, especially for IoT automated systems.
This is just a high-level view into the future of securing IoT across the spectrum; the best news is that figuring all of this out is important and is happening. The value of edge and cloud IoT systems is so vast that enterprises are investing in record numbers, but now doing so with a comprehensive view of how to not only build but scale, to not only process data but leverage that data to drive positive business outcomes, and to not only connect things but service those things which is where our enthusiasm for CFS comes from. We need to keep systems working and secured at the edge and in the cloud – and for Cloud of Things, this has always been our vision and mission.
You can learn more about our CloudSwitch technology, "freshly minted" with our U.S. Patent, here.
Originally posted on LinkedIn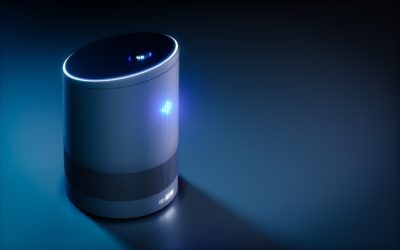 Ultra-Low Energy (ULE), an extension of the Digital Enhanced Cordless Telecommunications (DECT) physical layer specification that supports low power devices, is becoming an increasingly popular approach, promoted by the ULE Alliance as "a way to provide sensors, actuators and other smart devices in the Internet of Things (IoT) with two-way transmission capability over a dedicated frequency band of 1900MHz."
read more