Will COVID-19 Accelerate the Adoption of Connected Field Service?
Beyond the massive impact the global pandemic and related Work from Home mandates are having on organizations whose offices have been closed for months – and who have turned to virtual productivity platforms to keep operations moving – consider the impact on field service, and the technicians who go out into the field to fix problems or simply provide preventative or regular maintenance.
In the release of the March 2020 Chief Service Officers (CSO) Report by ServiceMax, the important intersection of service and COVID-19 was explored.
The report details the interconnectedness and impact of all levels of service during these times, explaining that, "all service can be critical when the consequences of inaction are dire."
The Global Customer Transformation team at ServiceMax pinpointed five areas where service leaders should focus amidst the pandemic: Employee Health, Safety, and Protection, Customer Communication and Connection, Ecosystem Empowerment, Supply Chain Stabilization, and Risk Management.
We caught up with Eliav Gnessin, the CTO of Cloud of Things, which provides Connected Field Service technologies including devices, gateways and management software (delivered over the Azure cloud) to get his take on how organizations can generally improve service delivery in a world where the physical and digital environments are moving closer together.
"Connected Field Service offers a solution to this dilemma, as it proactively diagnoses problems before they become an issue, straying away from a break-fix model that could be potentially dangerous in the current environment," Gnessin said. "If problems are only found once they are broken, technicians may have to scramble to perform necessary services for customers, compromising their health and safety. However, with Connected Field Service, a predictive service model allows technicians time to perform their services with proper health and safety measures in place."
Gnessin also explained that as devices, sensors, gateways, data and applications become more advanced and can be connected on more efficient networks. Connectivity methods like LTE-M and LoRa make connectivity more economical and technologies like IoT Plug and Play make onboarding easy. "Remote service can include anything from assisting a customer as that customer resets their own server, for example, to remote control of that server, to automation-enabled diagnostics, to actions that reduce the need for a live tech to roll out into the field. This is the beauty of IoT for Connected Field Service, as solutions can be built that combine machine data with ticketing systems, dispatch, CRM, ERP and more. With the right connectors and integrations, we can remove a lot of friction and save a lot of time and money for organizations benefitting, and the service providers who run field service operations."
Gnessin believes the same momentum being experienced in the general world of remote working productivity tools is growing on the Connected Field Service arena. "Often, something like this crisis forces us to innovate faster and to adopt sooner, and when organizations realize these automated systems work, they will keep these solutions in place for the long term. We can keep techs and their customers safer, while building a better way to fix problems faster in the future."
The ServiceMax report explains that "it's vital that service leaders connect with their customers to understand the impact of the environment on their current operations and their expectations around service support," for example, "are planned maintenance visits necessary?"
Connected Field Service also plays a major role in ecosystem empowerment. The report explains that "When field dispatch is needed, the use of improved triage tools and protocols can ensure that technicians are only sent out if they have the right parts and knowledge"; accordingly, a key feature of Connected Field Service is using device telemetry and service data to ensure that only technicians with the correct expertise, availability, and proximity are deployed. 
Ultimately, connected systems like Connected Field Service are not only faster, and lead to more customer satisfaction, but they also help increase revenue by deploying services in a more precise and productive manner.
Lastly, in the report's recommendations, the authors speak to the immensely positive effects connected service devices have on customer experiences. The report suggests that "the next frontier of service and business differentiation, tied to predictive service and value-added services, is dependent on the flow of real-time performance information collected directly from the asset". The report further advocates for CSOs to be more strategic partners in the connected product roadmap discussion to aid in the data-driven service transformation.
Originally published on IoT Evolution Health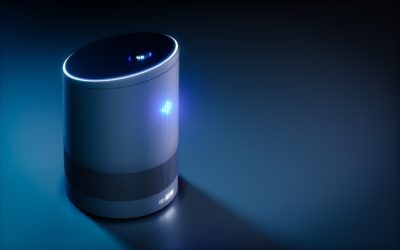 Ultra-Low Energy (ULE), an extension of the Digital Enhanced Cordless Telecommunications (DECT) physical layer specification that supports low power devices, is becoming an increasingly popular approach, promoted by the ULE Alliance as "a way to provide sensors, actuators and other smart devices in the Internet of Things (IoT) with two-way transmission capability over a dedicated frequency band of 1900MHz."
read more