Will Mid-Tech Products Drive IoT Innovation in 2021? This CEO Thinks So
As we head into the New Year, it is that time of year for planning and predictions, and this year, creating strategies in the midst of what could be a second wave of the global pandemic makes the process for businesses even more challenging.
With so many companies under financial pressure, will invest in innovative connected products slow down or speed up? What trends related to COVID-19 and the geo-social environment should companies that deliver IoT technologies pay attention to as they put together their game plans for the coming year?
We caught up with Avner Ziv, CEO of Cloud of Things, an IoT platform company based in Israel and the U.S., to find out what they have learned and how they are applying the insights gleaned during this unprecedented year to shape their development roadmap and go-to-market strategy.
"The keyword for us is practicality," Ziv said. "IoT is a magnificent revolution, but lots of the major players that are the subject of this revolution can't afford to buy a ticket to get in. There is a huge number of Mid-Tech companies that find it impossible to take this business initiative based on a reasonable ROI. We are out there to help these companies get the VIP ticket they deserve. There are big, new problems to solve, and our clients and partners are extremely focused on identifying and developing approaches to those problems in a cost-effective way."
In June, Cloud of Things announced a partnership with Microsoft as part of Azure's IoT Marketplace, working across a number of their ecosystem partners including Nordic Semi-Conductor, AES minIoT, Prodware, and others to roll out solutions that make it easier, safer, and more cost-effective to transform simple products into IoT sophisticated devices.
"We are experiencing a great deal of interest in adding connectivity to what we refer to as 'mid-tech' products, those who have some electronics, for example, light fixtures in smart cities which already are being produced and installed, that can be controlled using a low-cost, low-power controller," Ziv said. "There is no need to go on a "rocket science project" when it is possible to add a small, affordable and reliable device or chip, running our extremely low-footprint firmware agent, to basic products which can then be managed remotely, saving time and money and keep streets safer."
Ziv said the biggest breakthroughs are coming in mass-produced mid-tech products with security embedded at the edge, in the network, and the cloud. "While we can now make it simple to make products smart, cybersecurity is not a simple matter and needed to be solved for before any government, military organization, enterprise, or other organization would even consider connecting, especially across a broadly distributed deployment or deployments. This is basic risk management, and given our depth in cybersecurity, we are leading with this and continually investing in ensuring our partnered solutions are highly secure, especially at the very edge of the network."
Ziv says while other companies may continue to develop higher-end and more exotic IoT solutions, Cloud of Things will be focused on the "simple electrical things" and what he calls the "new economics" of connected systems. Regular low/mid-tech companies will face the need to go through digital transformation, and that is going to be a huge challenge for them, moving from distributing physical products to providing digital services. We will be there for them. We are winning not just based on technologies and edge-cloud management capabilities – we are winning based on the economic value proposition. Especially during an economic slow-down, we must all work very hard to bring to market solutions that make business sense – that save organizations money with a very fast and sustainable ROI, which is why Connected Field Service has been so popular this year. We will see a surge of growth in this category, and when the physical-digital systems are enhanced with CRM – for example, Microsoft's Dynamics, which we've embedded with our partner Prodware into one Azure-based solution – the opportunity to bring a cost-savings story to large enterprises and government agencies is obvious."
Ziv says mid-tech is the "sweet spot" for Cloud of Things and its partner ecosystem. Mid-tech is a term coined in the early 1980s within an article in The Economist magazine and is defined as of, having, or designating technology that is relatively sophisticated but not the most advanced (contrasted with high-tech, low-tech).
"IoT and Industrial IoT is not confined to flashy connected cars or fancy smart homes, though we all love these advanced and expensive solutions," Ziv said. "There are tens of thousands of workhorse mid-tech products, whether utility meters, garage door openers, and other everyday electronics produced in the millions, and when those products can be enhanced for a lot less money than possible at the beginning of the IoT revolution and can be connected securely, this market will continue to grow."
Ziv is also seeing a hive of activity in the development of basic connected services within public spaces, including people counting, environmental control, a combination of physical and digital security systems, and more which are being impacted by new ways of working, going to school, and serving as military and first responders.
"When the world is faced with great challenges, it is appropriate for us to get back to basics, only better," Ziv said. "We will continue to invest in innovation but based more on what our customers need – what the market needs – rather than the coolness factor that is so tempting in IoT. In a time like this – is anything cooler than saving lives and creating safer cities? In saving our planet by leveraging renewable energy sources 2021 will be a year of practical magic and having come through this hard time, and we are optimistic that by staying focused, we can solve problems and set the world up for better times to come."
Originally published on IoT Evolution World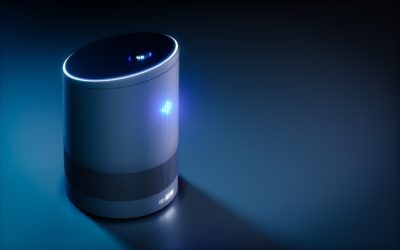 Ultra-Low Energy (ULE), an extension of the Digital Enhanced Cordless Telecommunications (DECT) physical layer specification that supports low power devices, is becoming an increasingly popular approach, promoted by the ULE Alliance as "a way to provide sensors, actuators and other smart devices in the Internet of Things (IoT) with two-way transmission capability over a dedicated frequency band of 1900MHz."
read more